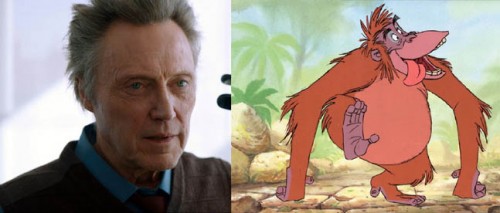 Two more actors have been snared to join the voice cast for Disney's The Jungle Book. Academy Award winner Christopher Walken will take on the role of King Louie, the ruler of a troop of monkeys and apes, while Giancarlo Esposito (Critics Choice Award winner and Emmy nominee for Breaking Bad) will voice Akela, the leader of the wolf pack. Esposito can also be seen on ABC's Once Upon A Time.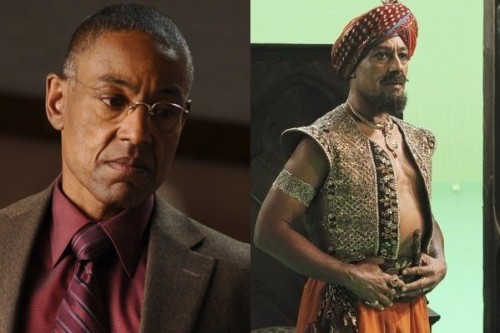 Walken and Esposito join Academy Award winner Ben Kingsley as Bagheera, Academy Award winner Lupita Nyong'o as Raksha, Golden Globe winner Idris Elba as Shere Khan, and Scarlett Johansson as Kaa. The Jungle Book also marks the debut of newcomer Neel Sethi as Mowgli, who will be the only actor to physically appear on screen.
The Jungle Book is a combination of live-action and animation, directed by Jon Favreau from a script by Justin Marks. The film will be released in 3D and arrives in theaters on October 9, 2015.
2015 is going to be a hugely busy year for Disney. March 13 – Cinderella, May 1 – Marvel's Avengers: Age of Ultron, May 22 – Tomorrowland, June 19 – Pixar's Inside Out, July 17 – Marvel's Ant-Man, October 9 – The Jungle Book, November 15 – Pixar's The Good Dinosaur, and last, but certainly not least… Star Wars: Episode VII on December 18th.
The Jungle Book might be weakest of all the above, but it does have some impressive voice talent.