If you've seen any of the trailers for Marvel's Guardians of the Galaxy, you've probably noticed music plays an intricate part in setting the tone of the movie. Well, get your eardrums ready because Marvel, via Hollywood Records, will be releasing three versions of the movie soundtrack.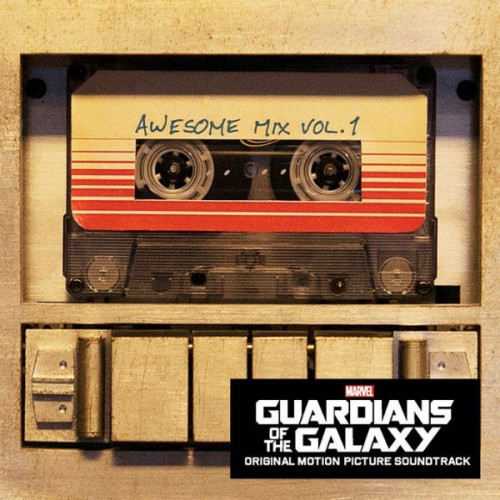 The first is subtitled "Awesome Mix Tape Vol. 1" and features all of the classic 70s songs used in the movie and the trailers. The cover design even mimics a vintage cassette deck.
It may seem odd for the tunes to be in a movie that is supposed to be set in another galaxy, but director James Gunn says that because the setting and story of Guardians is so outlandish and strange, the familiar music will help the audience connect to the film.
This track listing would indeed make an awesome mix tape:
"Hooked on a Feeling" Performed by Blue Swede
"Go All the Way" Performed by Raspberries
"Spirit in the Sky"* Performed by Norman Greenbaum
"Moonage Daydream" Performed by David Bowie
"Fooled Around and Fell in Love" Performed by Elvin Bishop
"I'm Not in Love" Performed by 10cc
"I Want You Back" Performed by Jackson 5
"Come and Get Your Love" Performed by Redbone
"Cherry Bomb" Performed by The Runaways
"Escape (The Piña Colada Song)" Performed by Rupert Holmes
"O-O-H Child" Performed by The Five Stairsteps
"Ain't No Mountain High Enough" Performed by Marvin Gaye and Tammi Terrell
The second soundtrack features the score (orchestral music) written for the film by composer Tyler Bates, who also scored Iron Man 3. Gunn says he asked Bates to complete some of the tracks for the movie before the start of principal photography so he could play them on set.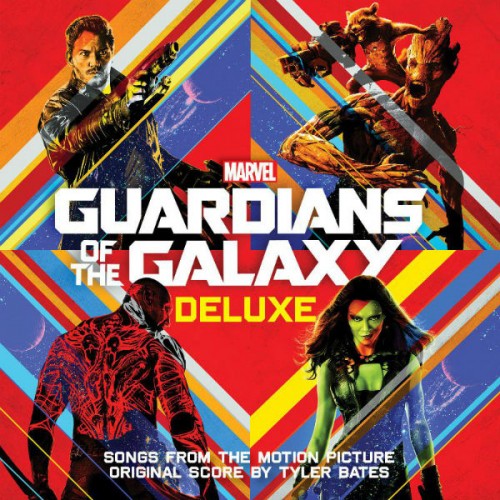 "The score is also very important," explains Gunn. "I've worked very hard early on with Tyler Bates, our composer, whom I've done three other movies with, to write part of the score ahead of time so that I'm able to use it on set for big emotional sequences and big action sequences. We can actually play the music on set and the actors can really understand where we're going with it tonally. Our actors have a much better idea of what this film is because of the music that we use, both score and soundtrack."
The third release is the "Deluxe" version that includes both the score and the "Awesome Mix Tape Vol. 1" and comes with a special psychedelic collector cover.
I can't wait to pick up these soundtracks. How about you?