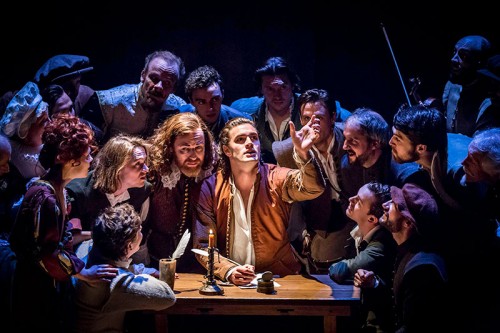 After it's debut this week, audiences and critics have showered Disney's newest stage production, "Shakespeare in Love," with high praise. The play is an adaption of the 1998 movie of the same name and has just opened in London's West End theater district.
Here's the basis plot synopsis:
Plagued by debt, tormented by writer's block and in desperate need of a new hit, promising new playwright Will Shakespeare finds his muse in the form of passionate young noblewoman, Viola De Lesseps. Their forbidden love soon draws everyone, including Queen Elizabeth herself, into the drama and inspires Will to write the greatest love story of all time, Romeo and Juliet.
Disney Theatrical has also released a trailer for the play.
That looks fantastic! No word on if the play will move state-side. Disney Theatrical President Thomas Schumacher has said they're just focused on having a great production in London right now.