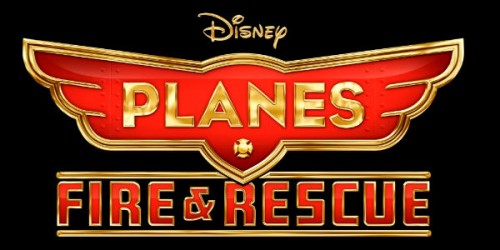 I'll start this review with an admission that I wasn't totally won over by last year's "Planes," so I was expecting more of the same. I had the opportunity to see "Planes: Fire & Rescue" last month during a Disney Parks Blog event, and was pleasantly surprised to find I enjoyed it quite a bit.
In this sequel, Dusty decides to help out Radiator Springs by becoming an aerial firefighter and is sent to Piston Peak National Park to train. There he meets up with veteran fire and rescue helicopter Blade Ranger and his courageous team, including feisty super scooper Dipper, Native American helicopter Windlifter, ex-military transport Cabbie and a group of brave all-terrain vehicles known as The Smokejumpers.
Fighting forest fires isn't easy, and when a huge blaze breaks out in the park, threatening a group of vacationers, Dusty learns what it really takes to be a hero. There are also lessons thrown in for the youngsters about loyalty and respect.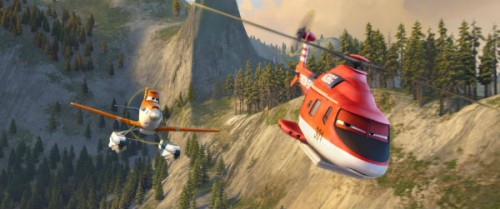 Kids will love the silliness while learning these messages. Adults will enjoy the sometimes snappy dialog and a great pop culture parody flashback centered around the TV show "CHoPs," which even features former "CHiPs" star Erik Estrada as Nick Loopin' Lopez. I also found the camaraderie between The Smokejumpers to be quite funny.
The visuals are top notch in this film, especially during the climactic aerial race to put out the fire and rescue a pair of RV's celebrating their anniversary. I saw it in 3D, and felt it would have been worth the splurge.
Planes: Fire & Rescue is still a movie best enjoyed by the kids, but adults should also have fun watching it. Even though it's rated PG, I think all but the most sensitive-to-scares younger kids should be fine watching it.
Will you be seeing Disney's Planes: Fire & Rescue in theatres this summer?