from Instagram
In the Magic Kingdom, multiple signs around the hub are encouraging guests to show their Disney side. This was as close as I could come that day. But like many others, I'm sure. I am making plans for the 24-hour day coming up on May 23-24.
Sadly, not all the locations were accessible. This would have made a lovely photo op if not for the strollers and wheelchairs in front of the sign.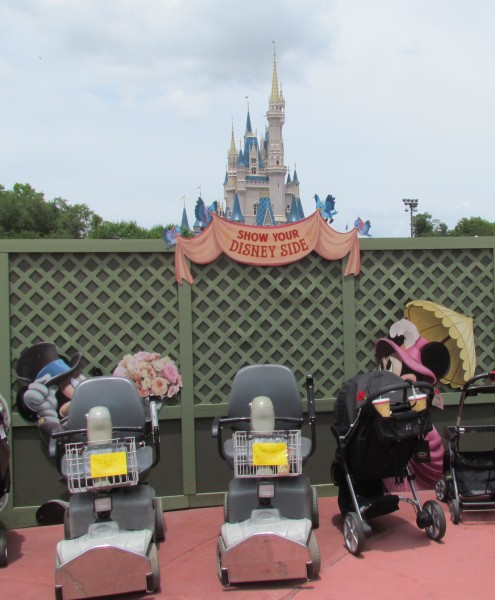 Of course, when the green walls are gone. The hub will be transformed into the garden and viewing area announced previously.