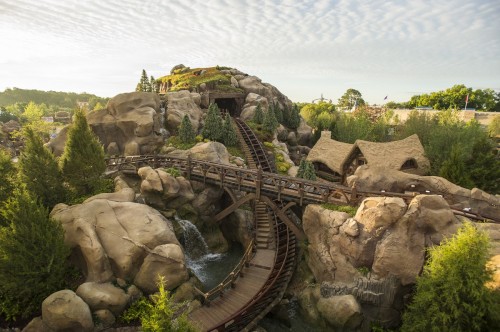 Although Seven Dwarfs Mine Train already had its media preview and dedication, it remains closed with no sign of soft openings before its May 28th official opening (although I hear they want to soft open it, they just have to make sure all the training is done first).
In the meantime, Disney has released some beautiful footage taken from high above the forested roller coaster and the rest of New Fantasyland. The result is some of the best Aerial Footage of the Magic Kingdom I've seen in years.
I heartily recommend watching this one in HD on full screen. It's like you're Tinkerbell flying over the park.