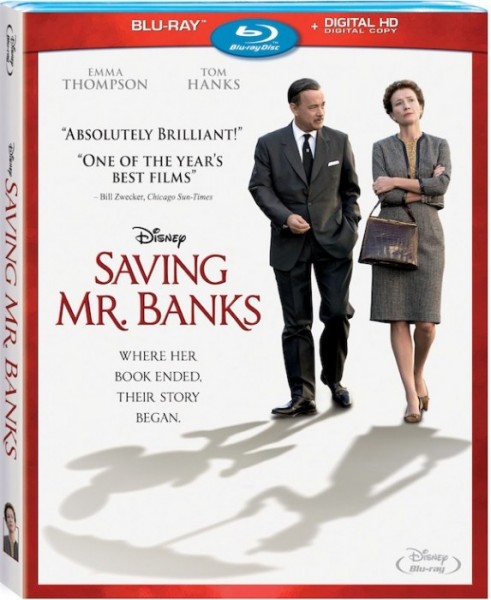 The movie version of Mary Poppins changed the course of The Walt Disney Company both artistically and financially and it almost never happened. The movie "Saving Mr. Banks" dramatizes the conflict between the spirit and drive of Walt Disney and his creative team and the will and pride of P.L. Travers. The end product was the wonderful movie we all know and love, but the path to get there was paved with many stumbling blocks.
The film features dual-track plots, one in 'present day' 1960s, fashionably recreated, and the early 1900s in Australia, where P.L. Travers had her life forming experiences. The whole movie was filmed in California, but you'd never know it from the creative design.
While the movie has plenty of story and fun for both adults and older children, don't watch it thinking you'll see the happy-go-lucky tale of Mary Poppins. A good portion of the film is quite dark in nature. There's also quite a bit of fun for even the casual Disney fan.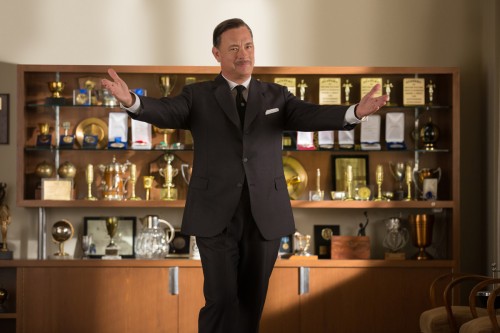 Tom Hanks does an admirable job playing the Tom Hanks version of Walt Disney. A hair part, mustache, and mid-western accent never quite distracts from the idea that it's Tom up there on screen. But a little suspension of belief is required. Emma Thompson does a much better job disappearing into the role of English author P.L Travers.
Disney has chosen not to release a combo blu-ray and DVD pack. So you'll have to choose which version you want (this Amazon link helps support The Disney Blog). The blu-ray comes with three deleted scenes, a video of the cast and crew singing "Let's Go Fly A Kite", and a short feature on "From Poppins to Present." I would have liked to have seen a commentary and a few more special features.
If you subscribe to the new Disney Movies Anywhere service, you have access to a few additional special features. Enrollment is free, but requires iTunes to connect. Disney will add additional providers in the future.