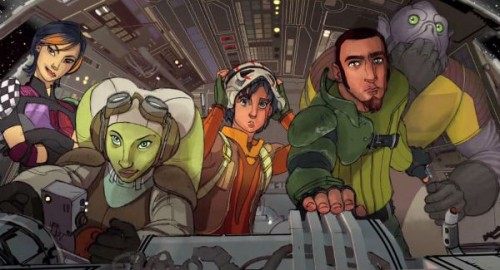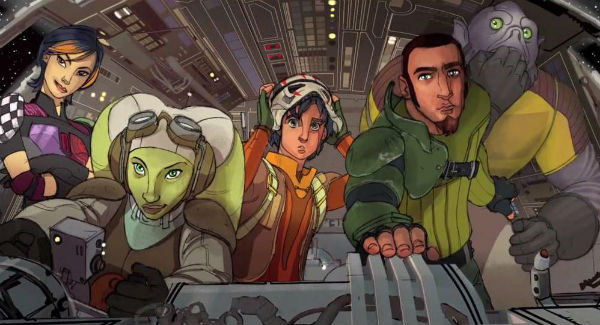 Star Wars: Rebels is a new animated series from Disney and Lucasfilm, and it creates a new world of stories and characters in the time between the films Star Wars: Episode III and IV.
To introduce viewers to the show, several individual character videos have been released showing the story behind each character and how they will be brought to life on screen.
Among the characters in this series is the street-smart teen hero center of the show, Ezra (voiced by Taylor Gray), who finds out the Force is strong within him:
It is through his relationship with Kanan (voiced by Freddie Prinze, Jr.), a Jedi Survivor and crew member of the Ghost, that Ezra will learn the true nature of his power:
Other Ghost crew members include Zeb (voiced by Steve Blum) – a.k.a. The Muscle – whose favorite pastime is beating up Stormtroopers:
The spunky Sabine (voiced by Tiya Sicar) serves as the Ghost's explosives expert who also loves to tag her work with graffiti:
And Hera (voiced by Vanessa Marshall) is the Twi'lek pilot of the Ghost:
Of course, it's not Star Wars without the droids, so meet Chopper, the grumpy Astromech Droid of the starship Ghost:
Star Wars: Rebels, executive produced by Dave Filoni, Simon Kinberg, and Greg Weisman, is scheduled to premiere in Fall 2014 as a one-hour special telecast on Disney Channel and will be followed by a series on Disney XD.