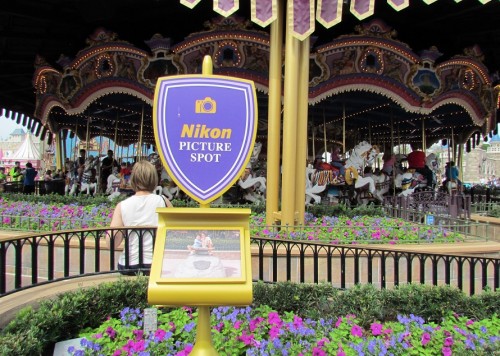 Nikon is the new official camera of Disney Parks. As part of that relationship all the old Kodak Photo Spot signs are transitioning to Nikon Picture Spot sponsorship. It's sad really, because Kodak relationship goes back to the very early days of Disneyland. But Kodak was too slow to transition from film to digital, despite being early innovators in the digital space. No use crying over spilled developer fluid, I guess. .
I'm always trying to improve my photography, so I thought I would head over to Nikon's USA website and see what tips they have for theme park guests who want to get that great shot. Besides, buy a Nikon, of course. They don't have anything specifically about theme parks. But there are a few articles that might apply.
Here are five beginners tips that will help you return home with better vacation photos:
And no, this was not a sponsored post. Just something in an area where I know I can improve. I hope you find these tips useful on your next trip. Don't wait until you're on the ground in Anaheim or Orlando, practice them at home before you come.
If you have a favorite theme park photography tip, I'd love to read it in the comments.