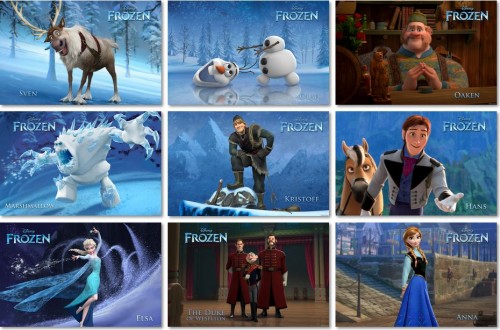 Although Frozen only spent a few weekends atop the Box Office, it has done very well on nearly every other weekend since it's release. In fact, this last weekend it came back to finish at #2. Thanks in part to a sing-a-long version.
The domestic take so far is an impressive $360 million. That put's it 4th in the race for best producing animated feature domestically. This weekend, it should pass Despicable Me2 into third place. It's already the top box office for all first-run Disney animated films. The Lion King still ranks ahead for all-time box office, but it's had a few re-releases. Something I'm sure Frozen will enjoy too.
Internationally, Frozen collected another $500 million bringing the worldwide total to over $864 million. That's a healthy box office for any film. If it passes Despicable Me2 ($970M) it will become the 2nd highest grossing release of 2013.
For an animated film, it now ranks in the top 8 all time. The question now is, will it reach $1 billion. So far only Toy Story 3 has passed that mark, taking 24 weeks to do so. Frozen has been in theaters for less than half that time. The family friendly The Lego Movie opens this weekend and might finally take a bite out of Frozen's box office reach, we'll see.
If you think all that was big, wait until March 18th when Frozen hits the home DVD market. Pre-order Frozen today, save up to 49% off the retail price and help The Disney Blog. Thanks.