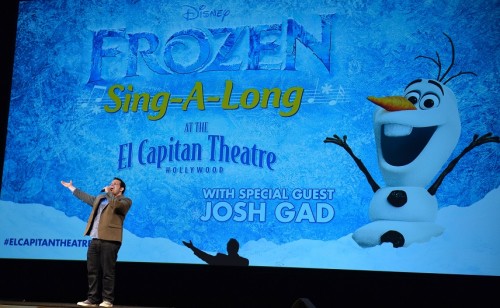 Speaking of Frozen's box office. It was helped by the new sing-a-long version that debuted in more than 2000 theaters across the nation. Audience members are invited to join in and follow the bouncing snowflake to the words on the screen. It may sound like fun to you or be your personal idea of hell, but it did help the movie return with a second place at the box office.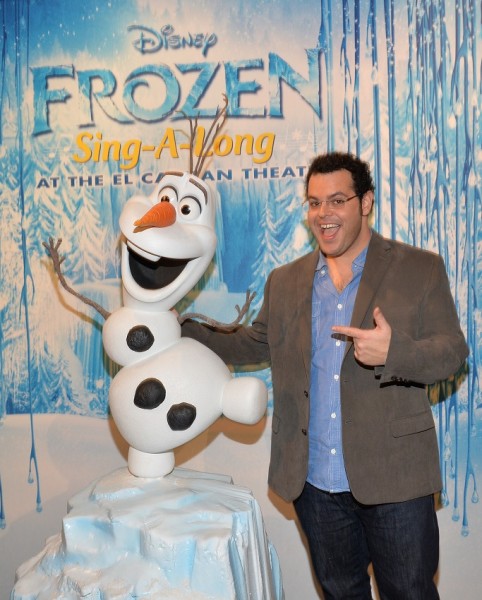 Audience members at a Sunday screening at the El Capitan Theater in Hollywood got an extra bonus. Josh Gad, who voices the character Olaf, greeted audiences at the Sing-A-Long Screening.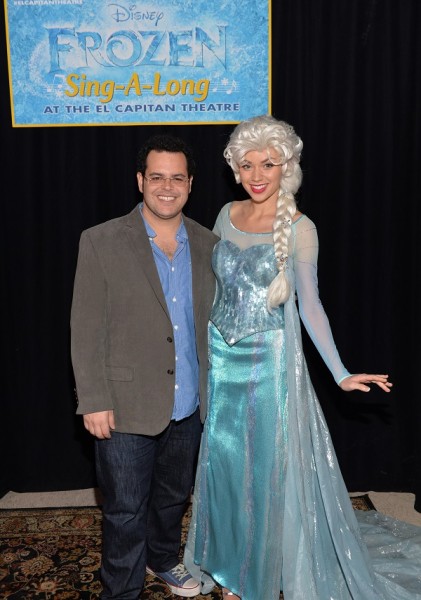 Looks like great fun was had by all. If you attended a Sing-A-Long screening, give us your report. Was it a blast?