Time for another celebrity moment at Disneyland. Here's the very beautiful Halle Berry (also very pregnant based on the flow of that dress) stealing a special moment with the big cheese Mickey Mouse just before he was ready for his starring role in Mickey and the Magical Map at the Fantasyland Theater.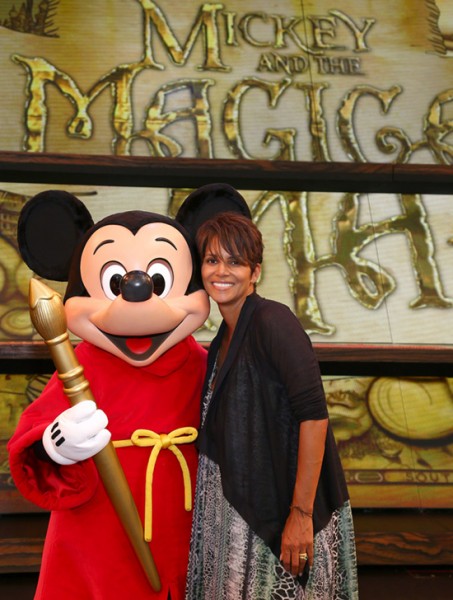 Berry stars in the upcoming X-men film "Days of Future Past", a Marvel property, although not produced or distributed by Disney.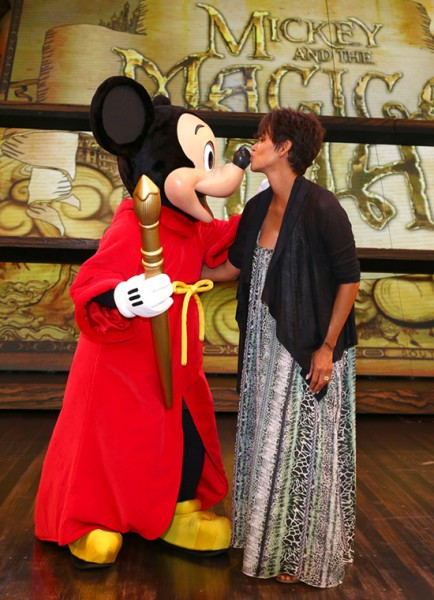 Which celebrities have you seen while visiting one of Disney's theme parks around the globe? Which stars would you like to see?
(Photos courtesy Disneyland/George Savvas)