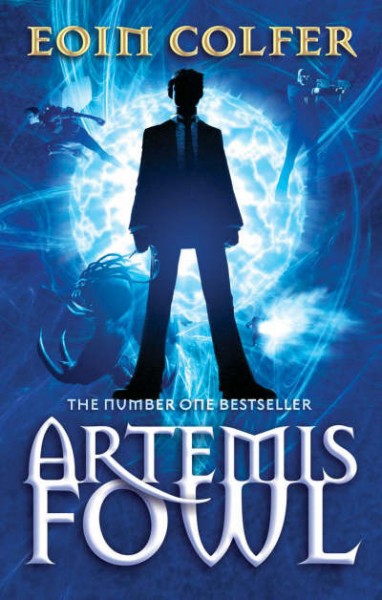 With a fan base that rival's Harry Potter the Artemis Fowl books by Eoin Colfer have spent a lot of time on the best sellers list. Now Disney hopes it can weave that into box office gold as well with a franchise based on the popular children's fiction series The Weinstein company kept some of the rights for the Artemis Fowl series as part of its divorce from Disney, so they'll get producer rights and the screenplay is being written by Harry Potter and the Order of the Phoenix scribe Michael Goldenberg.
If you're like me and haven't read the books, here's a short introduction:
Artemis Fowl is about a 12-year-old Artemis who is a millionaire, a genius – and above all, a criminal mastermind. But Artemis doesn't know what he's taken on when he kidnaps a fairy (Captain Holly Short of the LEPrecon Unit) to harness her magic to save his family. These aren't the fairies of the bedtime stories – they're dangerous.
"With its balance of mystery, adventure and family appeal, Artemis Fowl is a natural fit for Disney," said Sean Bailey, president, Walt Disney Studios Motion Picture Production. "We're looking forward to collaborating with Harvey on this exciting project."

"Harvey is one of the preeminent producers in the industry, with impeccable taste and creative instincts," added Alan Horn, chairman, The Walt Disney Studios. "I had a wonderful time working with Harvey during my tenure at Warner Bros., and I'm very happy to continue that relationship here at Disney."
"If you would have told me five years ago I would be producing a project with Disney I would have thought you were crazy," said Harvey Weinstein, Co-Chairman of The Weinstein Company. "I am thrilled to be reunited with Alan Horn who I worked with while he was at Warner Bros. and we had tremendous success with The Aviator, Starsky and Hutch and Teenage Mutant Ninja Turtles. It is also exciting to partner with friends Alan Bergman, Sean Bailey and of course Bob Iger who has been incredibly generous to me over the years. This is a special project for me because my children absolutely love this book. This story is for everyone and there is no one better than Disney to make a film that will excite people young and old."
The Artemis Fowl book series currently has more than 21 million copies in print in 44 languages worldwide. I think this is a good move for the mouse house, although I wish they wouldn't focus as much on finding the next franchise and just find stories that work. Turns out we own the first volume of Artemis Fowl (I do have a 9 year old in the house). So I'll let you know more after I finish reading it.
Have you read Artemis Fowl? Do you think it will make a strong franchise for Disney?