Walt Disney Animation Studios has just shared two animation cells from the never-before-seen Mickey Mouse short "Get A Horse!"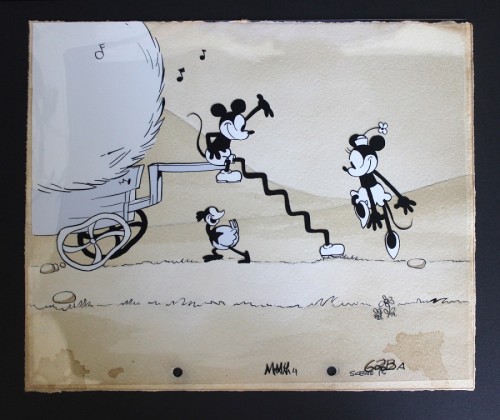 There was some mystery about this black-and-white, hand-drawn short. We're told it features Walt Disney himself as the voice of Mickey Mouse. but the providence of the animation itself is less clear. Are present day animators just restoring a lost short, or are they creating something new? Finally some news leaked out from its world premiere at the Annecy Festival in France.
Director Lauren MacMullan conceived of the idea for the short after Wreck-It Ralph director, Rich Moore, told her that Disney was looking expand the audience for Mickey Mouse. It took 18 months to produce. The hand-drawn portions were supervised by Eric Goldberg and the computer animation by Adam Green. Disney worked on special aging and blur filters to achieve the 1928 look. I can't wait to see how it turns out and how Walt's voice was integrated.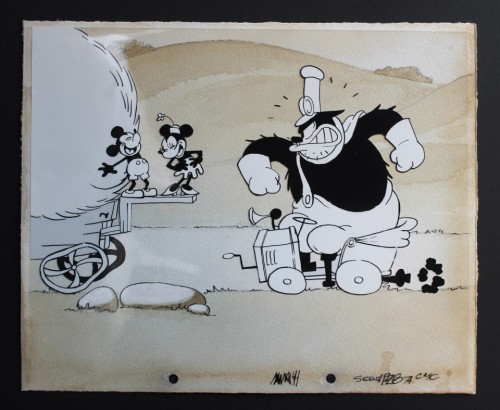 We know the plot follows Mickey, his gal pal, Minnie, and their friends Horace Horsecollar and Clarabelle Cow as they enjoy a musical haywagon ride until Peg-Leg Pete shows up and tries to run them off the road.
"Get A Horse!" will debut in 10 days during the Walt Disney Animation Studios Panel at the Disney D23 Expo.