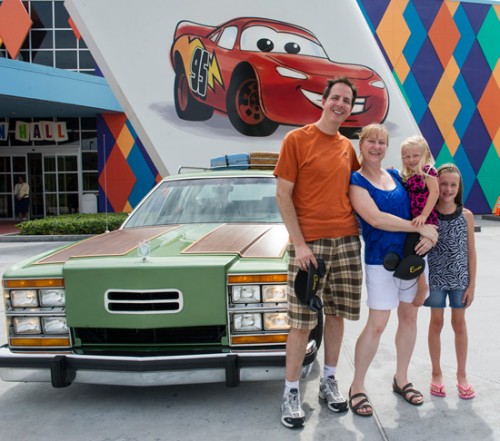 30 years ago this week National Lampoon's Vacation was generating uproarious laughter in our nation's theaters. The movie follows the Griswold family as they travel across the nation for a summer vacation at Wally World. Also featured in the film was the Wagon Queen Family Truckster, a station wagon invented by the movie makers for the 1983 comedy.
Steve Griswold, of our friends at PixieVacations.com, has been obsessed with the National Lampoon Vacation movies and decided to give his family a vacation they will never forget in a replica of the movie car. Only this time they'd be going to Walt Disney World instead.
Disney somehow caught wind of the adventure and showed up to record a video:
The original Truckster is based on a 1979 Ford LTD Country Squire station wagon. Steve had them use a 1984, but it's pretty close. You can read about the whole build on his blog.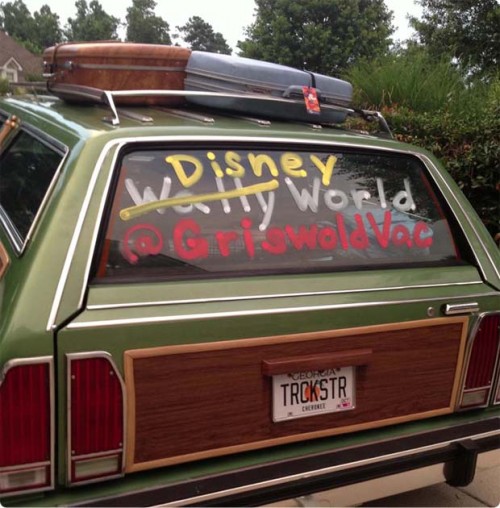 What do you think about this blast from the past? I wonder what he's planning to do for Christmas vacation?