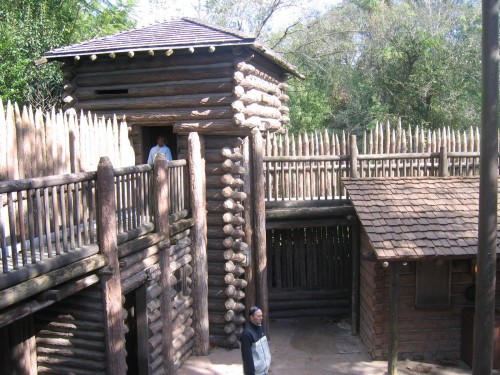 Disney World is expensive. Okay, so that's not a newsflash or anything, but not everything at Disney World costs money. Some of my best moments have been on the cheap or pretty close to it. Sitting on a bench and people watching? Absolutely free and one of the few places on the planet where you can see every stripe of humanity pass by on their way to have some fun. Watching the castle turn colors after the park closes? That's something most people miss but one of the quintessential Disney "moments" you'll remember long after your trip.  Whenever someone asks me what they can do at Disney World that costs little or no money, I often find myself suggesting these experiences:
5. Pack a lunch and eat it at Tom Sawyer Island.
A lot of people skip Tom Sawyer Island on their way to bigger and brighter attractions in the Magic Kingdom, but it's one of the most quiet and calming places in the park with tons of places to explore and climb. If you're a kid, it's heaven, but it's also a nice spot for adults. If you bring a lunch into the parks, consider having lunch here. There are lots of shady spots to choose from.
4.  Get a haircut at the Main Street Barber Shop.
You can get your hair cut for under $20 in the Magic Kingdom. That's a pretty good price anywhere, but there's something special about getting your hair cut in the happiest place on earth. Sparkly stuff at the end is optional, but go ahead: Live a little and get some.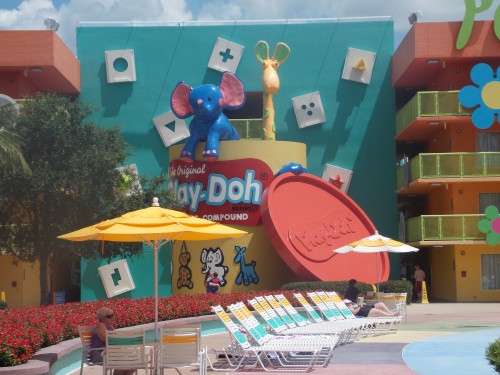 3. Resort hop.
If you're visiting Disney World and not resort hopping, you're missing out on great theming and dining, especially during the holidays, when each resort gets its own unique decorations.  Next time you've got a few hours, pick a couple resorts and explore.  They're easy to get to–just use Disney transportation or take your own car.  You can enjoy just about everything the resort's have to offer, excluding the pools.
2.  Let your kids do the Kidcot activities in Epcot.
For the longest time I rushed past the Kidcot craft tables in Epcot wondering why any kid would want to sit and color when there was so much to do in the park. Finally, my daughter wore me down and we stopped one day last month. Forty-five minutes later, she and her twin brother left with two cute face masks they had happily colored, illustrating a good point to this mom:  Sometimes kids just want a low-key activity.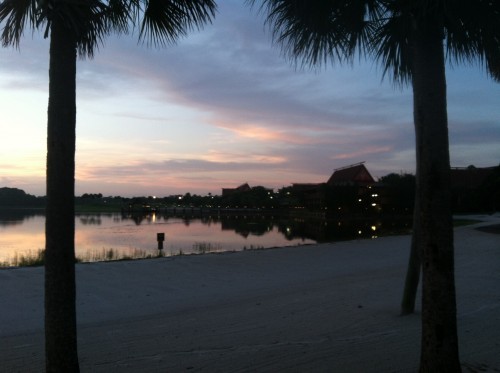 1. Take a walk from the Poly to the Grand Floridian.
Some of the prettiest real estate in Walt Disney World exists on a walkway almost no one ever takes, from the Polynesian to the Grand Floridian.  Leaving the Poly you'll pass the pool and watercraft in a lagoon, then you'll make your way down to the path that follows the beach.  If you look carefully, you'll see how the lush, tropical vegetation of the Poly turns into more local foliage as you pass the wedding pavilion. The wedding pavilion itself is worth a quick look–you may even catch a glimpse of a happy bride and groom.  Right now, construction mars the pretty shoreline as you get closer to the Grand Floridian, but with a projected opening date of October 2013, this should once again prove to be a peaceful walk. It's my favorite spot in Walt Disney World.
What are your favorite activities that cost almost nothing? Have you found something you'd like to share with us? Please do so in the comments.