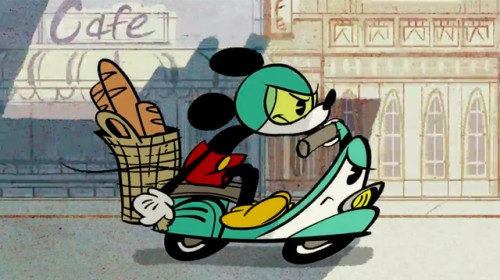 We know that Disney has been working on reviving a little of what made Mickey Mouse such an animated icon, before he became a corporate icon, that is. There is a new series of animated shorts that features a unique style added by director Paul Rudish (Dexter's Laboratory, The Powerpuff Girls).
The Disney Channel recently began running a preview for the June 28th debut of three of the new Mickey Mouse animated shorts.
The updated style of the famous Disney characters has received a bit of controversial reception. What do you think?
Previously: New Mickey Mouse Croissant de Triomphe Trailer debuts online.