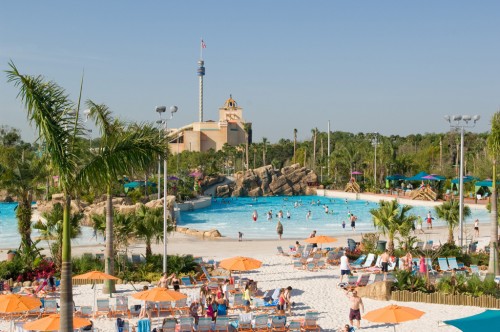 One of the blessings of living in Central Florida are the late summer nights of warm weather and good light. Sure they're periodically interrupted by rain storms, but if you're a local and don't mind changing plans at the last minute, there's little more enjoyable than an afternoon of fun at a local water park. SeaWorld Orlando's Aquatica makes it easy to enjoy with the return of the After 2-PM pass.
For the cost of a single day's admission, locals can enjoy Aquatica after 2 p.m. throughout the rest of 2013. With no blackout dates and unlimited admission to Aquatica, after 2 p.m., you'll get to enjoy repeat visits to a water park with lots of options. Whether it's tiny tots splashing around in Kata's Kookaburra Cove, teens sliding down Taumauta Racer or adults relaxing on the laid-back beaches, the After-2pm pass lets guests enjoy Aquatica all year long.
The pass is reasonably priced at $50 for children, ages 3-9, and $55 for adults. Buy your After-2 p.m. pass, online at AquaticaOrlando.com, call 888-800-5447, or visit the ticket window at Aquatica..