It's been a while since we've had a chance to take a long stroll around the Magic Kingdom and snap some photos. Most of New Fantasyland may already be open, but there is a lot of work going on at the Mine Train and elsewhere in the park. There still have been no official opening dates for the Princess Fairytale Hall or the Mine Train. We're hearing that the princess meet and greet has been pushed back. I hope that means they're adding some upgrades.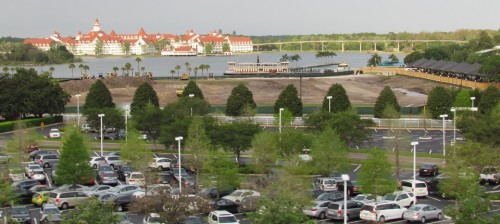 Starting outside you can see that horizontal construction has begun on the new bus loop for the Magic Kingdom.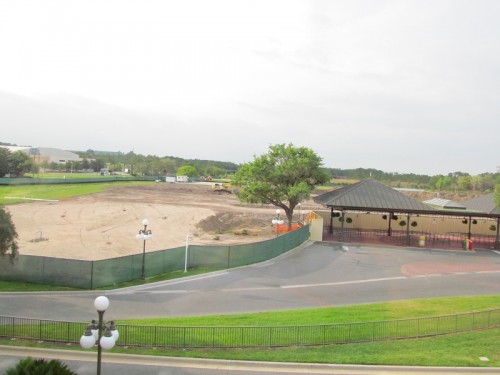 Larger buses will eventually be entering and exiting here. More buses should translate to easier connections to other Disney parks and the new Disney Springs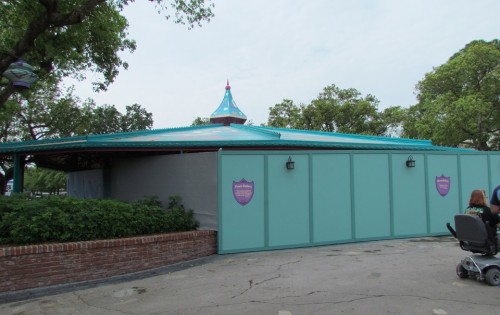 The TeaCups are under wrap for some much needed TLC.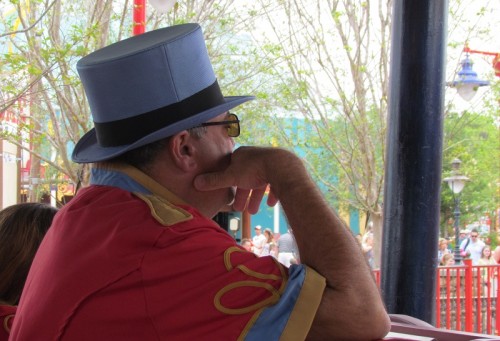 A new top hat accessory for Storybook Circus gentlemen. Better than the generic stuff they were wearing before.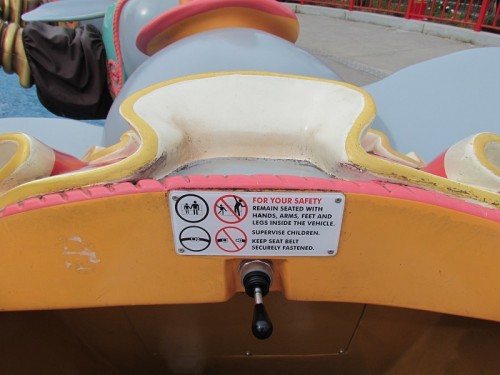 Sadly, the Dumbo ride vehicles themselves are not looking as grand. Everyone is grimy, worn down, and tattered with peeling paint. A real shame. I don't know if this is due to an attempt to save a few bucks on paint, or unexpected harshness of the Orlando elements. They've had 40 some odd years experience with the old Dumbos, so you think they'd have that handled.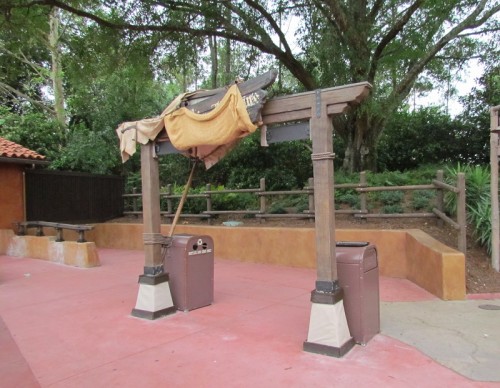 Entrance for the A Pirate's Adventure: Treasures of the Seven Seas interactive adventure.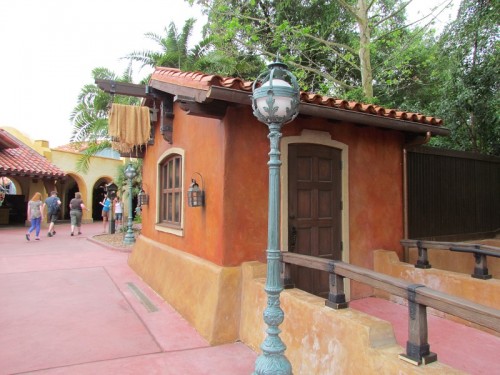 The headquarters for A Pirate's Adventure: Treasures of the Seven Seas.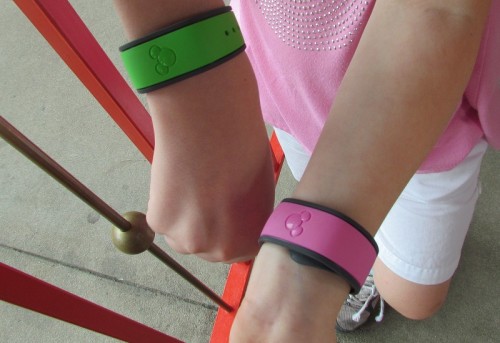 Spotted my first Magic Bands in the wild. They said they were using them to charge meals and secure fastpasses. Not sure how the fast pass thing is working with most MyMagic+ terminals not operating.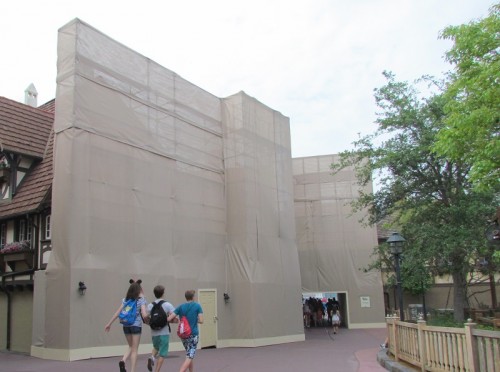 The Harbor House is getting some work down on its facade. Most of the upstairs and downstairs windows are covered making it a bit gloomy inside, but that may be your thing.  They also have new digital display menus. Makes it easier to change food items or raise prices.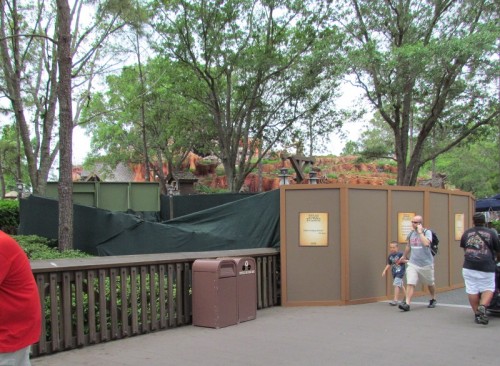 This underutilized area of the Magic Kingdom is having a face lift.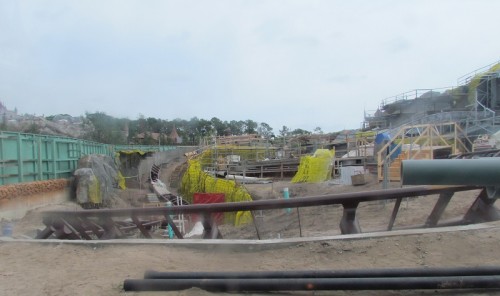 A peek through the preview windows is always fun.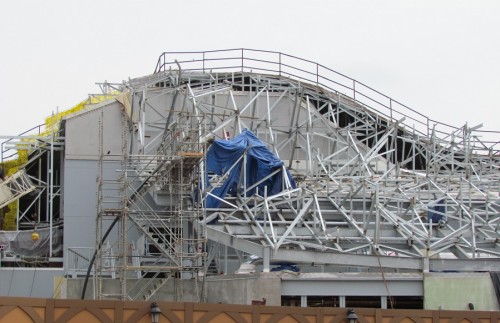 Almost no skin added yet on this side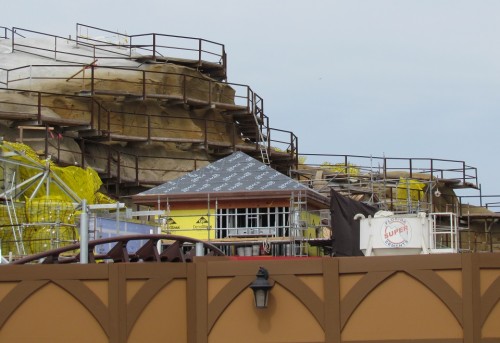 But the flip side is already seeing some painting down on the rock work.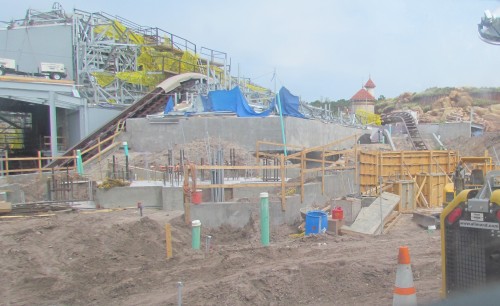 Still waiting to lay track on the Storybook circus side.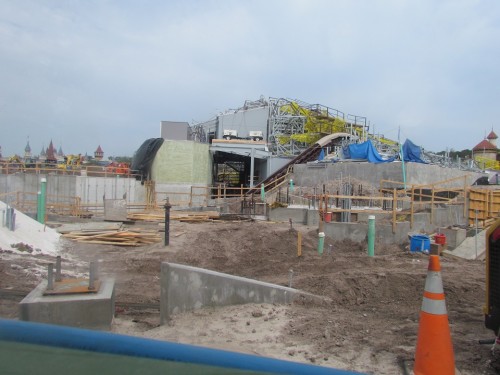 A peek through one of the windows on the storybook circus side.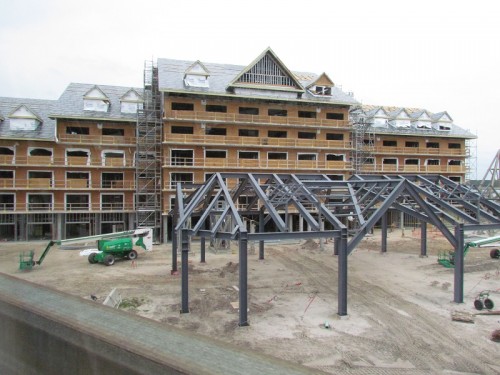 That Grand Floridian DVC tower is really coming along now. That's a giant porte cochere they've got there.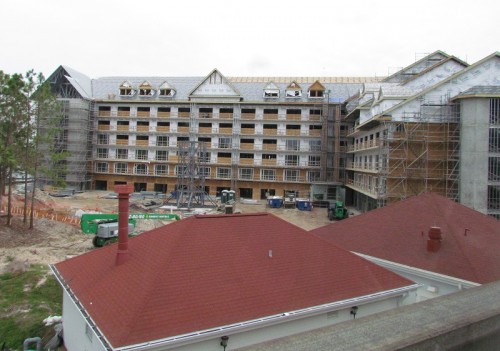 Looks like they're still waiting to put a point on the top of the tower.
Thanks for joining me on this jaunt through the Magic Kingdom. I hope to have another major update in a few weeks, plus some big news.