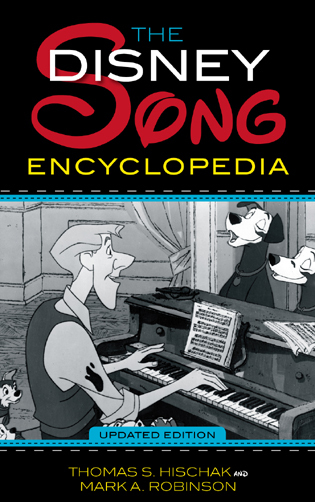 As a Disney fan you may not know that you need an encyclopedia of every Disney song ever written, but you'd be wrong. At the Frost household, we're always singing one song or another, and having an encyclopedia of every Disney song ever written lets us look it up and learn more about it. It's also come in handy in a few disputes over where a song came from or who wrote it. Disney songs have become a potent part of American popular culture. They remind us of our youth and carry a special place in our hearts.
The Disney Song Encyclopedia describes and discusses over 900 famous and not-so-famous songs from Disney films, television, Broadway, and theme parks from the 1930s to the present day. Songwriters and original singers are identified, as well as the source of the song and other venues in which it has been used over the years. This volume also contains a glossary of song terms, a songwriter's directory, a guide to recordings and DVDs of Disney productions, and a listing of Academy Award nominees and winners.
The Disney Song Encyclopedia makes the perfect stocking stuffer (it's not too early to think about that, really) for anyone in a Disney household. The book is available in hardcover, paperback or kindle version from Amazon.