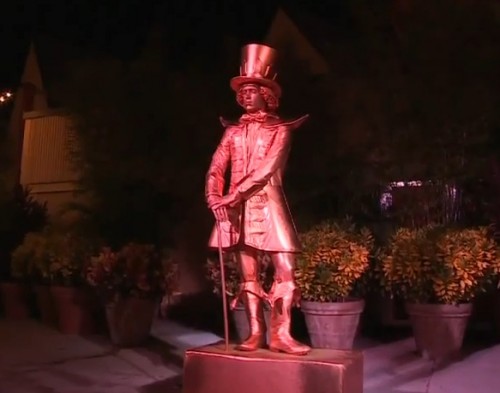 With all the clubs in Pleasure Island shuttered, Disney has moved the nightly entertainment out onto the sidewalks with bands, magicians, and even living statues. Turns out, the living statues are pretty popular. Families stop and watch as the statue comes to life to interact with guests posing for photos.
Longtime fans of the Orlando parks will remember similar statues stationed around France and Italy pavilions at EPCOT. These are new versions from the same company, World Gate Entertainment. The company was founded by Nicolas J., a world-renowned mime who studied with the great Marcel Marceau.
On the one hand, it's nice that they've added this entertainment value to Pleasure Island, but I have to think that most guests would rather have the larger venues open for dancing, comedy, and shows.