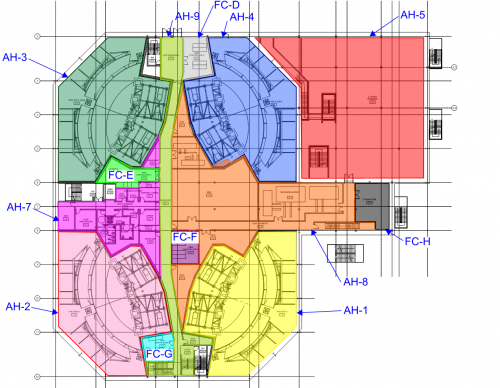 Your typical HVAC plan for a building isn't all that exciting. There are color overlays showing which rooms will be cooled or heated by which unit. But when the building will be home to one of the most anticipated, not to mention heavily debated, new lands people get excited. The excitement today is for plans that appear to indicate the attractions being constructed for Avatar at Disney's Animal Kingdom.
Disney's partnership with James Cameron to bring to life the world of Pandora created for his Avatar films was announced in September of 2011. Since then it's been very quiet. The biggest news since the announcement was a test balloon flying over Camp Minnie Mickey; in theory judging how high an attraction show building can be without dominating over the Tree of Life. It's also known that the cast of The Festival Of The Lion King have been told the show will shut down sometime in early 2013, presumably to move the show elsewhere in the park (I'm hearing over in Dinoland next to Nemo or in Africa). We've also heard that relations between Cameron's team and Imagineering have been testy.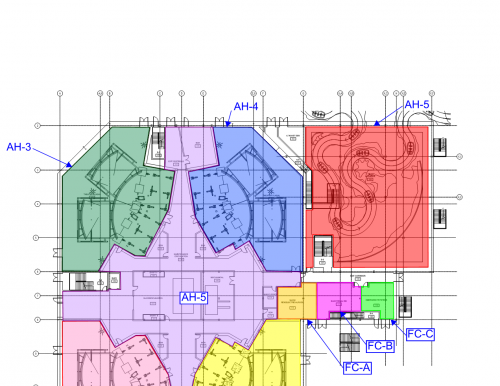 Be that as it may, someone has been working on a new E-Ticket for Disney's Animal Kingdom. There is even a partial plan for a C-Ticket boat ride as it passes underneath the volcano. What we don't know is how much of Avatar we're not seeing in this blueprint. The crux of the E-Ticket is a 3D movie simulator.
We do know that the building is very big. With four theatres and three levels of seating loading via ramps, it's tall too. There are a lot of break rooms for cast members and there's even room for a portion of another ride to exist within this show building. We also know that there are plans for some rockwork on the exterior of the building.
To me this fits in with Cameron's announced plans to have volcanoes on Pandora as part of the sequels. Imagineering has already done the volcano thing once, so it's possible they'll be doing again here. The ride mechanism isn't clear, but based on the giant screens and the tri-level loading, it's likely similar to Soarin or Back to the Future/The Simpsons.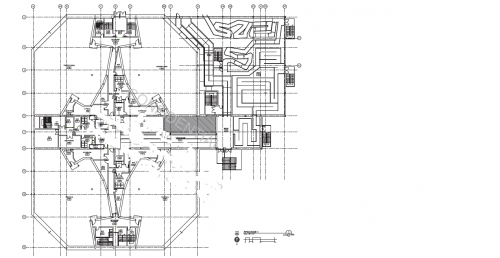 Total speculating, but this may be a potential scenario: You arrive on Pandora via drop ship and before you lays a giant volcano. But don't worry, it's dormant, or so we're lead to believe. The base for Avatar operations has been constructed inside the volcano and we're invited in to see a test of the latest Avatar technology, perhaps get a tour of the planet and other planets in the solar system. Then something goes wrong and it's up to the audience to help the Avatar escape.
Now there is one caveat to all this speculation. These plans are generic enough they could be for any new theme at Disney's Animal Kingdom. But since the HVAC plans have leaked we can guess that the project is now out for bidding and since Avatar is the only known land coming to DAK, it's the most likely choice.
If all goes well, Avatar should open in 2015, one year or so after the Seven Dwarfs Mine Train is completed at the Magic Kingdom.