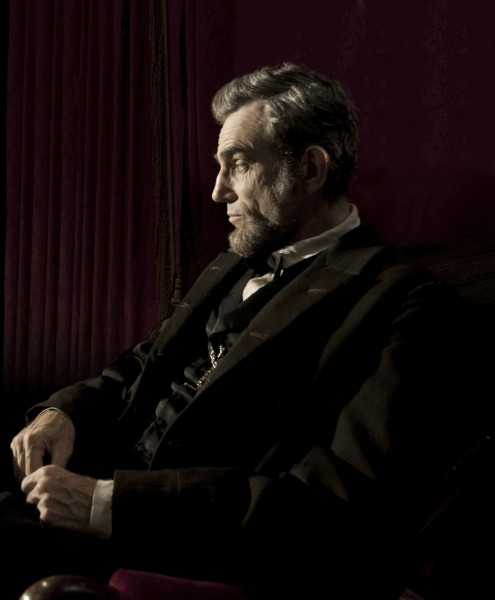 The Walt Disney Studios released this incredible first still of Daniel Day-Lewis in character as president Abraham Lincoln, from Steven Spielberg's upcoming biopic Lincoln.
Like Spielberg's War Horse, Lincoln is a DreamWorks Studios production and will be distributed in North America by Disney through the Touchtone Pictures banner.
The film, which will focus on the final four months of Lincoln's life, has an all-star cast which includes Sally Field, David Strathairn, Joseph Gordon-Levitt, James Spader, Hal Holbrook, and Tommy Lee Jones.
Lincoln opens in select cities on November 9, before going wide November 16.