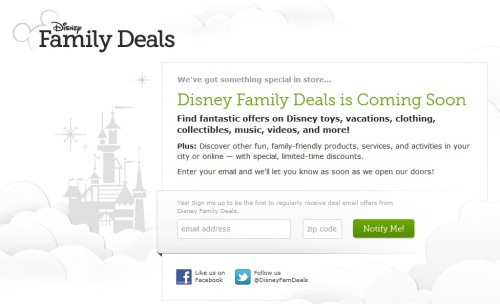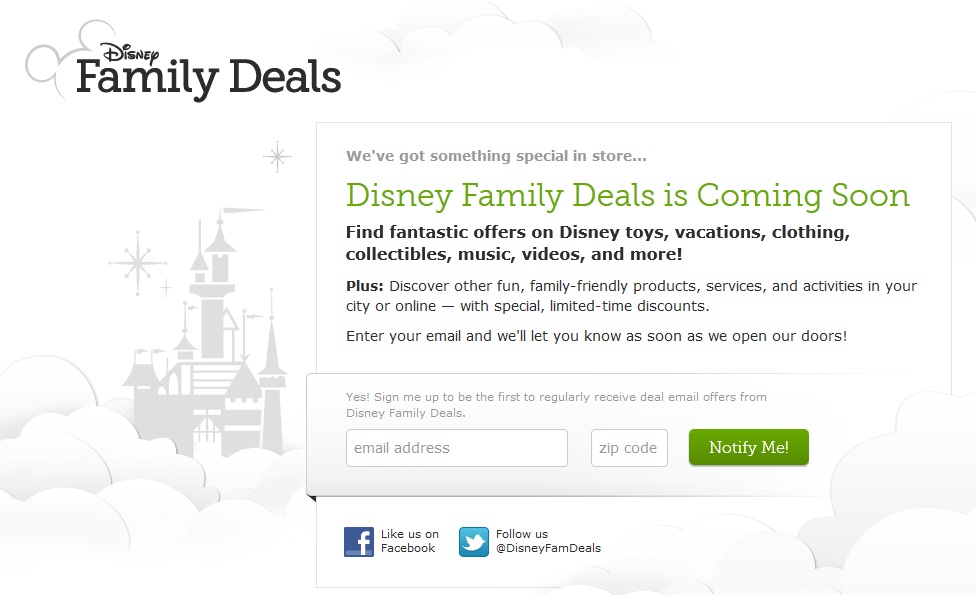 Late last month a new website appeared as part of the Disney Family suite. DisneyFamilyDeals.com claims to be the official source to find special offers on Disney products and experiences. Such as fantastic offers on Disney toys, vacations, clothing, collectibles, music, videos, and more!
There were a flurry of posts on their Facebook and Twitter channels, then silence.
I'd love for this to be a Groupon type arrangement or even for flash sales and not just a clearing house for extra products. Anyone have more insight?