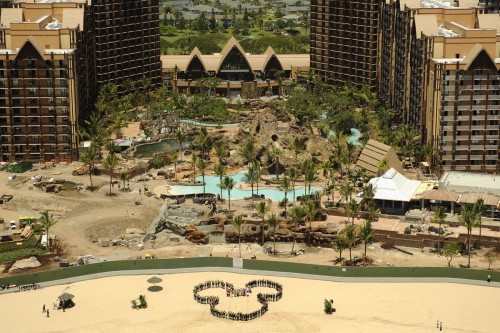 If you haven't seen much of Aulani, A Disney Resort & Spa in Ko Olina, then you've missed out on a terrific project where Walt Disney Imagineers worked hand in hand with local Hawaiians to create the first Disney resort on Hawaii. More than a resort, Aulani is a place that celebrates Hawaiian culture, history and traditions with that famous Disney guest service. From contemporary Hawaiian art featured throughout the Resort, to myriad recreational activities, entertainment, excursions and more, Aulani immerses Guests in the legends of the islands so you can experience the true enchantment of Hawaiʻi. Take a look…
Normally, I wouldn't post something that's so clearly a marketing piece. But this one felt so well done, I couldn't resist sharing it with you.
Previously: Joe Rhode Video Tour of Aulani.