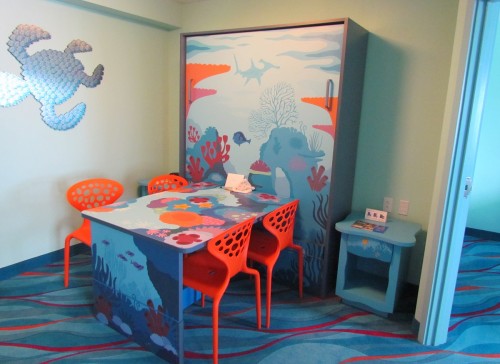 The Finding Nemo, Cars, and Lion King themed buildings at Disney's Art of Animation resort all feature the family suite style rooms. Although they're designed to sleep six adults comfortably, you'll still need to convert the couch and the dining room table to beds before heading to bed at night. Since many guests will be returning from the parks or Downtown Disney late at night, they made that a very simple process.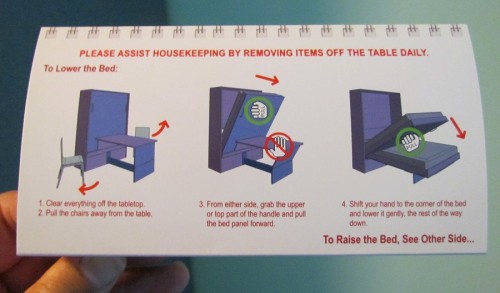 Here's a quick video showing how easy it is to convert the 'dining room table' into a bed inside the Family Suites at the new Disney's Art of Animation Resort. Similar to a Murphy Bed, the bed is a table during the day and takes less than 40 seconds to convert to a bed at night.
Are you planning to book a Family Suite at Disney's Art of Animation Resort on a future trip?
Previously: Disney's Art of Animation Resort – Family Suite Video Tour, Breakfast and walk-about at Disney's Art of Animation