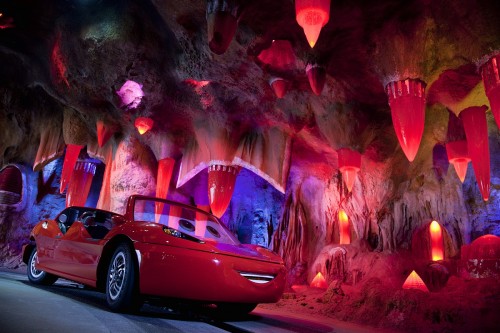 Close your eyes and picture yourself on the Pirates Of The Caribbean attraction. What do you hear? The founds of the ride are so iconic, most Disney parks fans can recreate it scene for scene in their heads. Great attractions require great sound design. Joe Herrington was the Imagineer in charge of adding that element to Radiator Springs Racers.
As each ride vehicle tours the track along Radiator Springs Racers is functions as a moving mini-theater with the goal of delivering a show to guests as they travel through the attraction. It took Herrington hundreds of rides through all kinds of weather to get the sound design just right.
In this video he goes into a little more detail about what was involved:
Now that's an amazing job. I just hope he didn't get car sick easily.
Previously: Radiator Springs Racers On Ride Video.