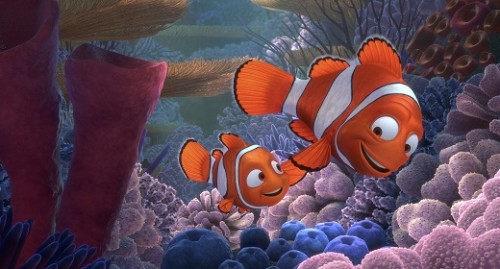 After The Lion King 3D did $95 million at the box office, Disney announced that more films would be converted forthwith. First was Beauty & The Beast, which pulled in a respectable $47 million, and up next is Pixar's Finding Nemo.
A new theatrical trailer for Finding Nemo 3D features many scenes where I'm sure 3D will be a great addition. I don't know about you, but I didn't fall in love with the movie for the special effects. It was the story and the characters that drew me to the film. Will 3D improve that? It might. With so much of the movie taking place undersea, the 3D might make you feel even more enveloped by the story, like you're right there on the adventure.
That's why this is one I'll probably go see. What about you?
Finding Nemo is coming to theaters in 3D this Fall!
Previously: Finding Nemo 3D Teaser Trailer!