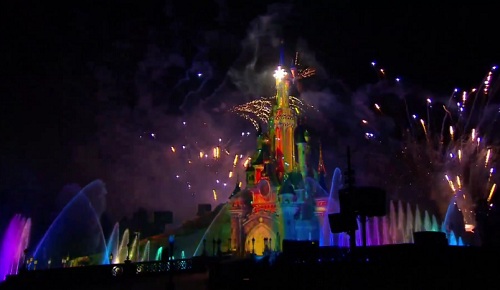 Disneyland Paris is celebrating it's 20th Anniversary with a huge year-long celebration and capping each night with a Castle show that tops all others. Disney Dreams uses fireworks, digital projections on the castle, World of Color-esque fountains, and Fantasmic style water screens to tell a great story, but also to make your jaw drop dozens of times throughout the 20 minute show.
So stop what you're doing right now and watch this. It's the full length version of the show (click through and watch it in HD for the best details).
Creative genious at Walt Disney Imagineering Steven Davison, who helped DLP pull Disney Dreams off, is rumored to be working on a new show for Walt Disney World's Magic Kingdom. It might just be a new fireworks show to replace 'Wishes' but I'd love to see him try to top 'Disney Dreams'.
What about you? Would a show like Disney Dreams work at Walt Disney World? What park would you put it in if now Magic Kingdom?