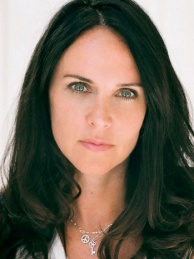 Disney Studios marketing has been maligned by fans and insiders alike. Many place poor box office results for a number of films at its feet. This goes back more than a decade to films like Chicken Little and Meet The Robinsons. Disney's animated films in particular were notoriously poorly marketed. When Rich Ross took over the studios, one of his first moves was to start a search for a new person to lead marketing.
That person was MT Carney. Ms. Carney had no movie experience, but a background in big advertising agencies and she promised to bring and outsiders perspective to a big problem. The only problem was, that her decisions weren't averaging any better than the previous teams.
That's the crux behind today's story in the NY Times where it's implied that Disney and Ms. Carney are soon to part ways. Very soon if you believe Nikki Finke.
I realize that Disney fans are just a small portion of the overall audience Disney hopes to attract to its movies. But I wish they'd spend more effort reaching out to fans online. We're certainly capable of helping propel buzz online enabling movies to reach a larger audience. They count on us when it comes to DVDs, but ignore us for the first run films.
I hope Rich Ross is able to find someone to lead Disney Studios marketing. There are a lot of big movies in the pipeline that Disney is counting on to become the next set of franchises. You can't screw up another potential franchise like Disney did with Sorcerer's Apprentice (It's The Coolest Job Ever was her less than inspired tagline).