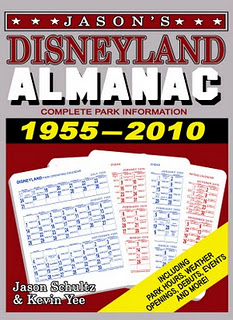 The saying goes that the magic of Disneyland is in the details. If so, there is no book more Disneyland than the Disneyland Almanac assembled by the team of Jason Schultz and Kevin Yee. Jason's Disneyland Almanac: Complete Park Information 1955-2010 includes a near comprehensive look at park hours, weather, attractions openings and closings, special events, and other important dates.
Schultz is, by profession, an archivist. But the kernel for this book started in the mid-90s, when as a teenager he started creating a list of important dates in Disneyland history (still available on archive.org). Yee, is a prolific Disney author who has partnered with Schultz in the past on other excellent Disneyland books. Together they've created a must have reference guide for anyone interested in the story of Disneyland.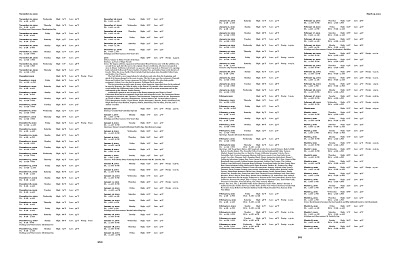 As the above selection of pages for events around the opening of California Adventure shows, the story gets pretty detailed. There is an index to get you started on your hunt or you can just turn to any point in time and dig in. Want to know how cold it was when the park opened? They've got that.
Certain things are not included: Photos, Cast Member events (such as holiday parties, blood drives, Canoe Races, and Cast previews of new attractions), the finer details of entertainment events, such as the specific dates each year that the Main Street Electrical Parade or A Christmas Fantasy Parade performed were omitted. The book is already over 300 pages without that information.
A book by Schultz and Yee would not be complete without a tribute of its own. Those who share the common cultural referenced point of the Back To The Future movies will no doubt recognize the cover as an homage to Gray's Sports Almanac, which played a key role in the plot of the second movie.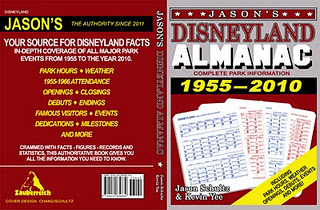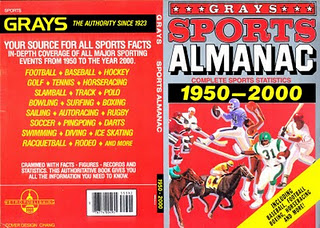 Get a paperback copy today on Amazon or contact Jason Schultz for one of the 150 limited edition hard back versions. If you want to get your copy signed and you're in the Los Angeles area, Schultz will be doing a signing at Walt's Barn in Griffith Park from 11 AM-3 PM on February 19, 2012.