I hope the holidays finds you and yours in the best of possible places. Christmas is always a special time for Disney fans. Our homes look extra bright, Mickey shaped wreaths mysteriously appear on doors, and those once a year collectibles are all spread out and hung on the tree with care. If you're lucky enough to visit a Disney theme park, the decorations are extra special and the entertainment is always top notch. Whatever holiday you celebrate at this time of year, I wish for you the very best.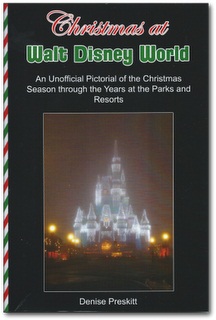 If you're not lucky enough to visit Walt Disney World for Christmas, there is a new book out this year that will help you find a bit of that magic. "Christmas at Walt Disney World: An Unofficial Pictorial of the Christmas Season Through the Years at the Parks and Resorts" is the awfully long name for a small book of photos. It clocks in at just 96 pages. But Denise Preskitt and Jeff Lange do capture that spirit of Christmas at Disney World using over 300 photos, some of which include those long-gone moments that us Disney fans treasure. It costs a little more, but that's because every photo is in color.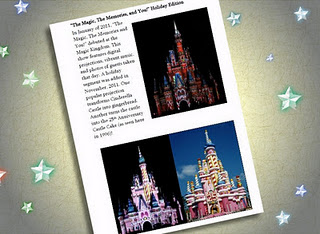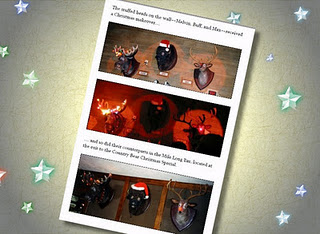 I am heading out to the parks today to brave the crowds, but family is in town and that often drives us to do crazy things like visiting EPCOT on one of the busiest days of the year. If I don't survive, thank you for reading The Disney Blog!