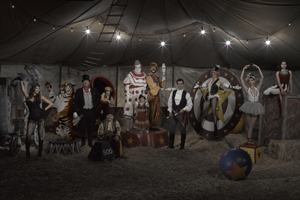 Are you watching America's best family comedy, Modern Family? If not, why not start with tonight's Thanksgiving themed episode –"Punkin Chunkin."
When an old neighborhood kid returns to town as a hugely successful internet billionaire, it gets Phil thinking of what could have been. Jay feels Manny could use a little dose of constructive criticism, and Cameron is offended when Mitchell questions the authenticity of his colorful childhood stories. It all comes to a head at Thanksgiving with the family divided between the "Dreamers" and the "Pritchetts" — and nothing settles the score like a punkin chunkin challenge.
In a short preview from the episode, Cam shares a tale about using a slingshot to launch a pumpkin pie, to Mitch's dismay:
Watch "Modern Family," tonight at 9:00 ET on ABC.