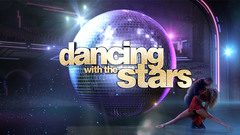 It's been six years and 12 seasons of celebrities on Dancing With The Stars, but one constant has remained – the dance professionals. A story in the NY Times makes an interesting point that the equation for Dancing With the Stars may have flipped. It seems that the professionals now have amassed a large enough following of their own that sometimes even the stars are awed by their presence.
Some of the show's professional dancers now have such big fan followings that "to some degree they are responsible for keeping their celebrities on the air," said Tom Bergeron, the show's co-host. "People at home sometimes vote more for the dancer than the star."
How about you, as we continue the show's 13th season, do you watch DWTS more for the celebrities or the professional dancers?
Be sure to watch the second episode tomorrow night then, follow all of The Disney Blog's DWTS coverage.