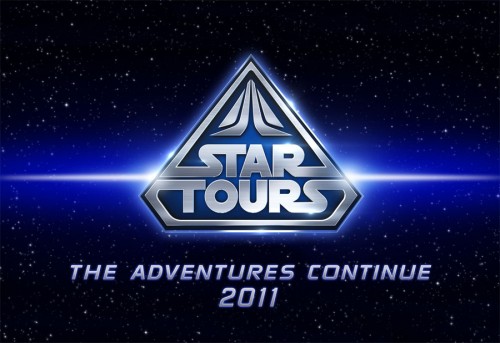 Friday May 20th marks a big day in Disney themepark history. It's the official opening for the first 3D motion simulator attraction. Star Tours – The Adventures Continues. A lot of big names are expected (Anthony Daniels, George Lucas, Bob Iger to name a few) and the legions of fans are many. To add an extra level of craziness to the big event, it's the first day of Star Wars Weekends at Disney's Hollywood Studios.
They've added a queue to the Streets of New York (excuse me, America) that looks like it could stretch for hours. At least they've provided shade, fans, and a big screen TV for some entertainment value. The stand-by queue will probably be a little longer than expected because they're also doing fast pass today.
Which leads me to a small bit of excitement. I have two Star Tours 2.0 Fast passes for the first person who finds me in Disney's Hollywood Studios today.
In the meantime, check back throughout the day as I'll be adding photos and more details of the event to this post.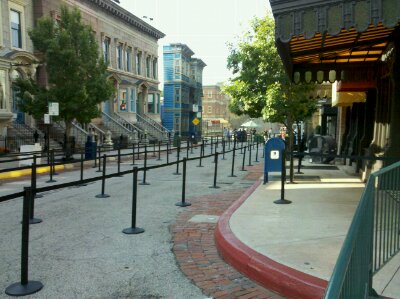 The park has prepared for a 6 hour queue. However as of 12:15 the wait was only 100 minutes in standby. That will likely be a lot longer tomorrow since it's a Saturday.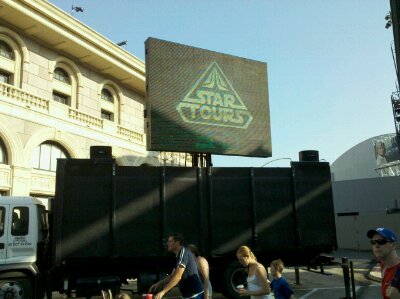 The had a big screen on a truck for overflow crowds at the grand opening ceremony.
More images from the grand opening below the jump: