Last month I was happy to share a fantastic set of photos from Disney fan and photographer Duy Truong inspired…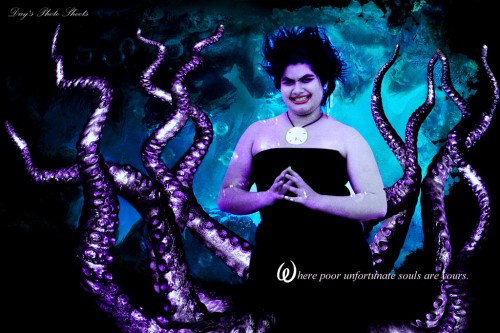 Becky Meza poses as the villainess Ursula from "The Little Mermaid."
Meet Duy Truong, he's a photographer in Fort Lauderdale, Florida with a passion for Disney. Inspired by Annie Leibovitz's Dream Portrait series she did for Disney, he decided he could do his own tribute version after thinking the series had ceased after her portrait with Zac Efron and Vanessa Hudgens.
So he assembled his crew of Disney obsessed friends, some props and costumes, and did some location scouting. The result is absolutely magical. Even though Leibovitz has returned with new Dream Portraits for Disney Parks, I'm delighted to see how well Duy captured the essence of the series.
I'm very pleased to be presenting the world premier of the most recent photos from Duy. Here are two pieces featuring local actress Anneliese Banks as Alice. I love the touch of the hidden mickey in the second one. (click on each image to view it in larger size.)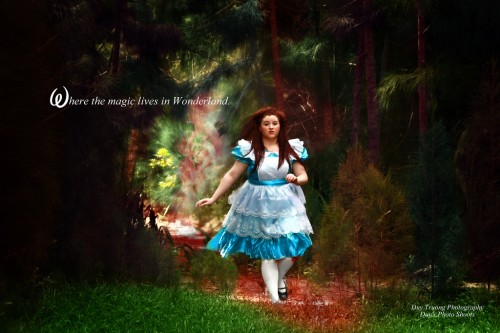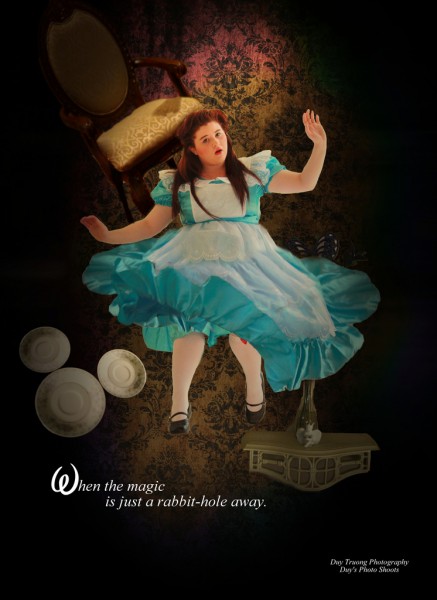 Here's one of my favorites "When You Never Forget", with Raphael "Raffi" Mikelstein portraying Christopher Robin.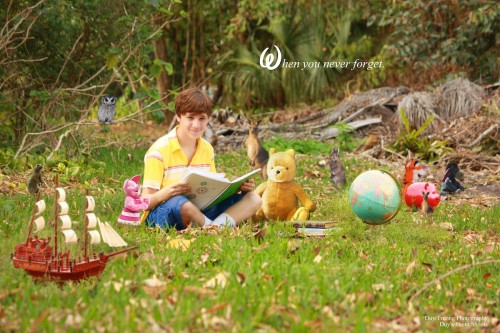 More wonderful images in this series below the jump: