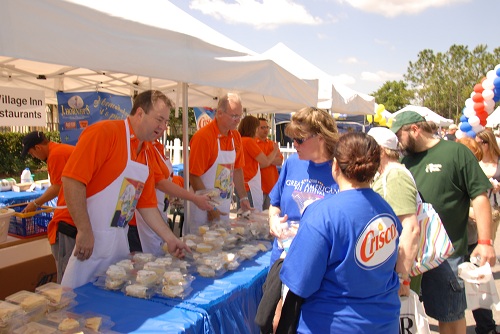 Are you the type of person who loves to eat pie and, if given the chance, would keep going back for more? Then you won't want to miss the American Pie Council National Pie Championships at the Caribe Royal April 27-29. In addition to the pie championship, the event includes a two day Great American Pie Festival in nearby Celebration, FL the highlight of which is a Never Ending Pie Buffet April 28-29.
I went last year and it truly was amazing. Crowds were thick, but the atmosphere was fun as an astounding 87,000 slices of pie were served by America's best known commercial bakers. Tickets for the Pie Buffet are $10 for adults and $5 for seniors over 65 and children under 5 to enjoy all they care of eat and drink. But the rest of the pie festival is free. Last year they had a car show and some amazing gourmet food booths set up. My advice is to show up early and avoid the hottest part of the day.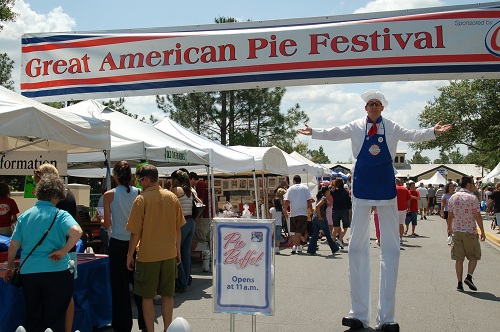 I have again been offered the chance to give away a family four pack of tickets to the Never Ending Pie Buffet. Please only enter this contest if you're locals or know you'll be in town on April 28th or 29th. To enter leave a comment with a valid email and your favorite flavor of pie on this post. One entry per household please. Deadline is Tuesday April 3rd at 5pm EST. Good luck.
The full press release is below the jump:
Read More »Win a Family Four Pack of Tickets To The Great American Pie Festival Buffet