"Aren't you a little young for an NHL spokesperson?"
"Why yes. Yes we are."
That's not a line of dialog from the popular Phineas & Ferb animated show on Disney Channel, but it might as well be. The brothers and their friends have been opted into a co-branded plan between Disney Consumer Products and the National Hockey League (NHL) to make exclusive 20111 NHL licensed products.
The Disney and the NHL collection will include apparel, headwear, house and home products and collectibles featuring characters from Phineas and Ferb wearing NHL and team-branded merchandise. NHL and Disney licensees will deliver the new products to retail stores throughout North America in fall 2011, just in time for the new school year and the 2011-12 NHL season.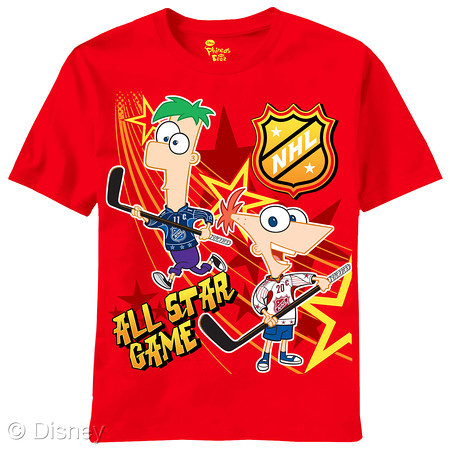 "The Phineas and Ferb brand evokes creativity, youthfulness and high energy, not unlike the NHL brand," said Jim Haskins, Group Vice President, Consumer Product Licensing. "The NHL is thrilled to be working with such a premier Disney property as nearly one third of NHL fans are between the ages of six and 17, and 65 percent of those fans watch the Disney Channel."
Read More »Phineas & Ferb meet the NHL in Merchandise Agreement