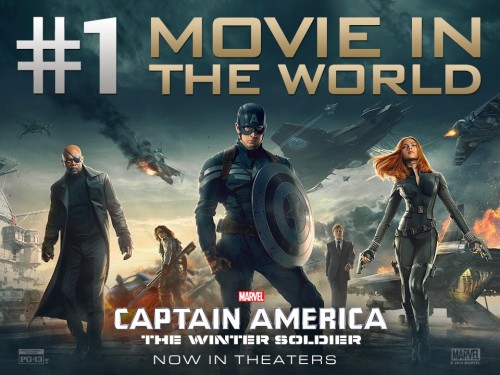 There's a lot of fun things going on in the world of Marvel, so let's get to it.
Captain America opened up last week as number one in the box office (no surprise there). Opening with $92.6 million, the Winter Soldier now holds the record for the largest movie opening in April ever.
I don't normally talk about rumors but this one is fun. At the St. Louis Comic-con, Nathan Fillion was asked if he would accept a role in Guardians of the Galaxy if he was asked. Besides being the epitome of a Joss Whedon alum, Fillion has also worked with Guardians' director James Gunn on Castle. Here's his response.
There was also a new clip from Guardians of the Galaxy on MTV.
The weekend of May 6, 2016 will be an interesting weekend at the box office. Marvel announced that Captain America 3 will open that weekend which is the same weekend as their Distinguished Competition's Superman/Batman movie.Read More »Marvel News Roundup – Life After The Winter Soldier