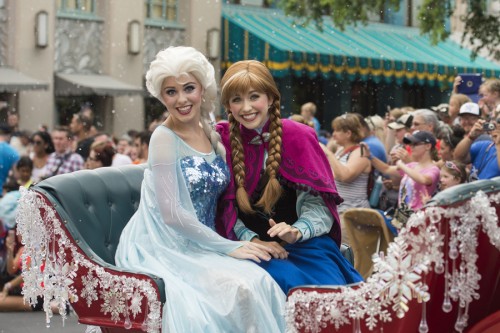 It will be the coolest summer ever at Disney's Hollywood Studios as the park returns the popular 'Frozen Fun' entertainment events from last summer. They also announced that the "For the First Time in Forever: A Frozen Sing-Along Celebration" will move from the Premier Theater near the streets of America to the newly renamed Hyperion Theater (formerly Superstar Television Theater home to American Idol Experience).
The Hyperion name has a long history with the Walt Disney Company. After seeing the first hints of success in Los Angeles, Walt moved his studio from a storefront to a larger structure on Hyperion Avenue. They operated there from 1926 to 1939 and produced many animated shorts including "Steamboat willie" and "Three Little Pigs." It was also where the first full length animated feature was produced "Snow White and the Seven Dwarfs." Sadly the old studio building is long gone.
There is also a Hyperion Theater at Disney California Adventure, where mini-theatrical productions are held.
More details on all the Frozen entertainment coming to Disney's Hollywood Studios below the jump
Read More »Disney's Hollywood Studios returns Frozen Fun, renames theater