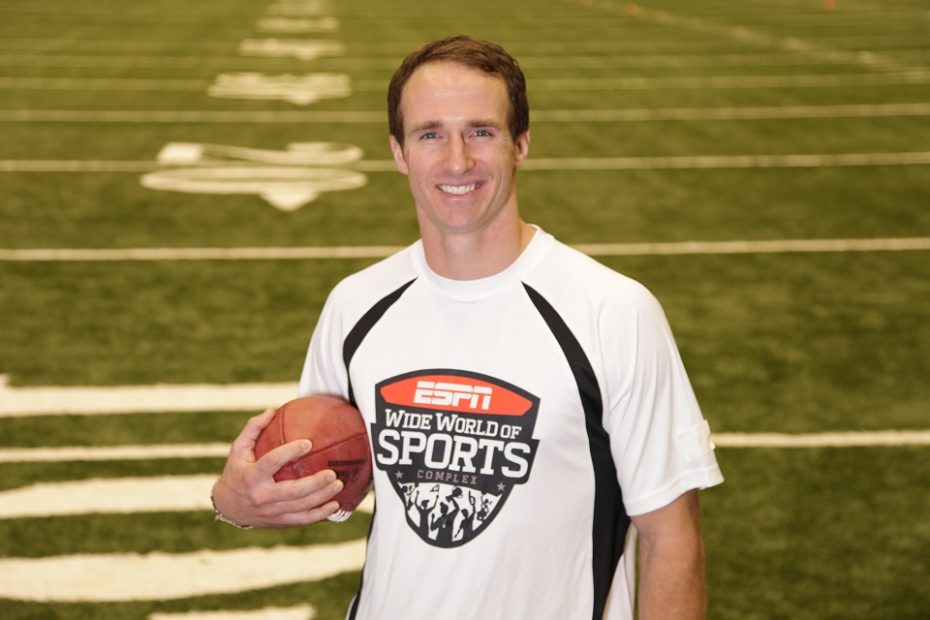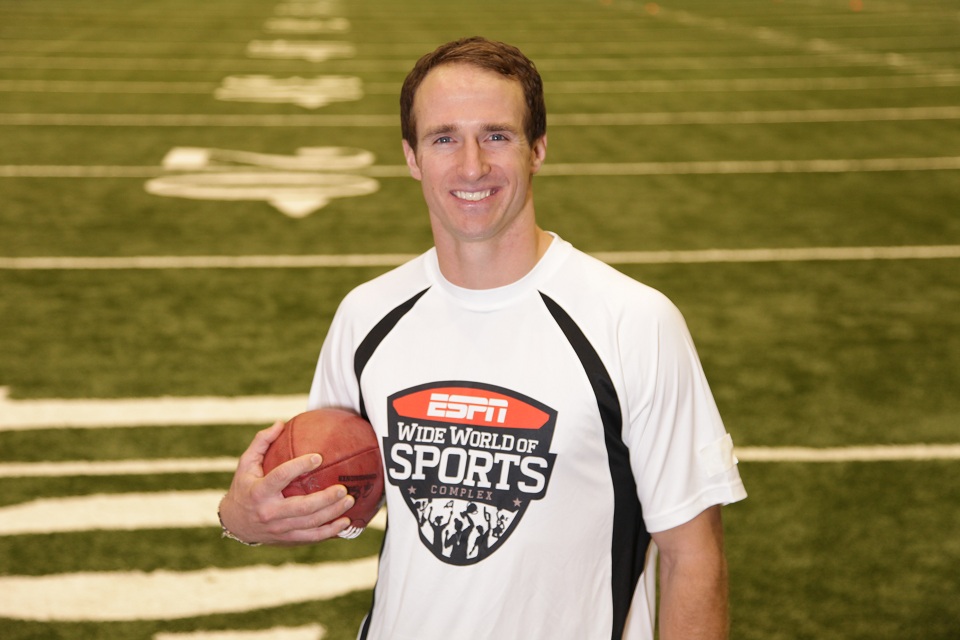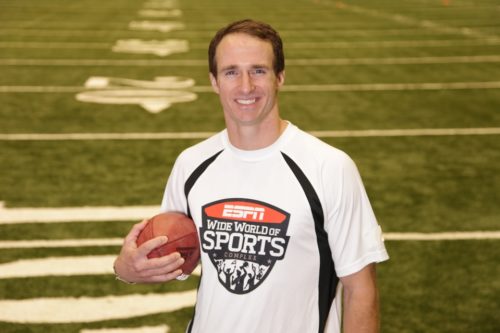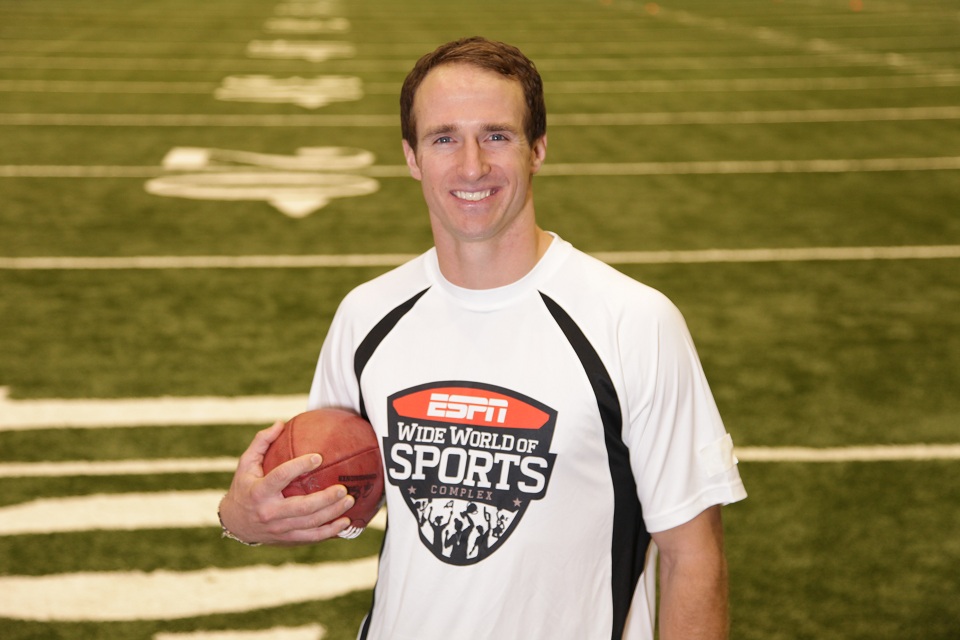 Families with football players in their midst take note, New Orleans Saints quarterback Drew Brees will bring his first football academy, the Drew Brees Passing Academy and Tournament for high school players, to the ESPN Wide World of Sports Complex at Walt Disney World Resort. Brees, who visited Walt Disney World after winning the super bowl, will help make dreams come true for aspiring players during the camp.
The prestigious four-day academy, which is open to all skill levels but is expected to attract some of the most highly-ranked high school players in America from June 27-30, will involve elite-level instruction from Brees and other marquee NFL players and coaches. The academy participants will learn insider tips related to virtually every facet of the passing game, from the proper throwing motion to throwing on the run to taking command of the huddle, from one of the NFL's elite quarterbacks.
The academy is the latest collaboration between Brees and Disney. In 2010, Brees appeared in the famous "I'm Going to Disney World" commercial and Super Bowl parade at Walt Disney World following the Saints' championship win over the Colts. In 2011, Brees acted as spokesman for Walt Disney World during the week of Super Bowl XLV in Dallas, Texas.