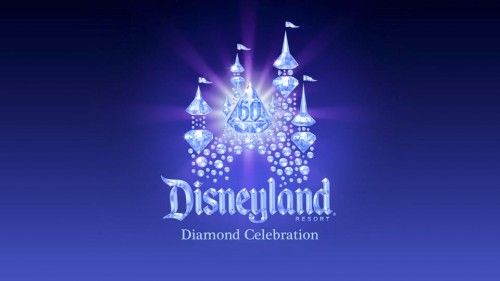 Disneyland it's where the magic began and where all eyes of Disney fandom will be focused for the coming year. On May 22nd, the park will launch its 60th Anniversary Diamond Celebration and tonight we learned exactly what the event will entail.
There will be three new shows to celebrate the magic of Disneyland:
World of Color will add a new show "Celebrate! The Wonderful World of Walt Disney." The show will illuminate the night in a moving celebration of Walt and his dream of Disneyland, showing anything is possible if we just keep believing in our dreams.
Disney Paint The Night will be a new nighttime parade similar to the Electrical parade.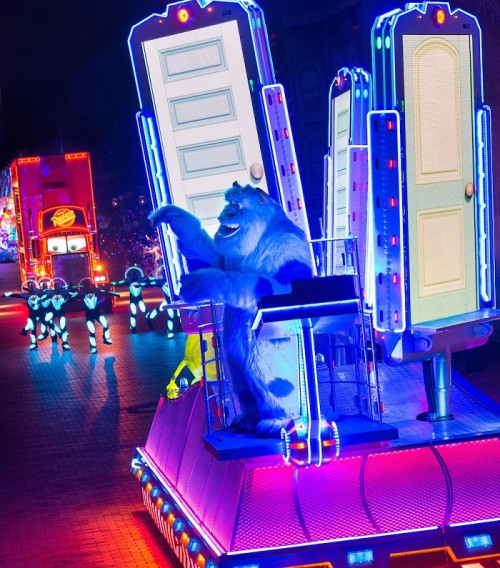 A new fireworks show "Forever" that looks like it will include some digital mapping projections, including on Main Street buildings. The whole park will be used as a canvas to envelope guests in a warm hug.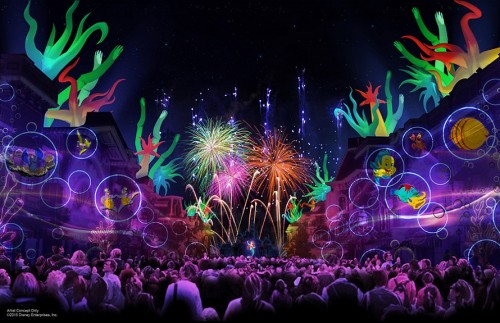 Artwork for both Sleeping Beauty Castle and Carthay Circle Theatre reveals how they will both be made to gleam with diamond themed decorations including a diamond medallion featuring the Disneyland 'D'. Of course, there will be plenty of Diamond Celebration merchandise and specialty food items to for guests to collect and enjoy.
"Sixty years ago, Walt Disney welcomed the first guests to Disneyland. Nearly 3 billion guest visits later, it's amazing to contemplate all that Disney Parks and Resorts represents to so many people around the world," said Tom Staggs, Chairman, Walt Disney Parks and Resorts. "We've conceived the Disneyland Diamond Anniversary as a celebration of this special place that started it all. Disneyland was envisioned as a place that encourages all of us to be 'forever young,' in part by being forever young itself … so we're celebrating not just the last 60 years, but all that is yet to come."
So far not end date has been announced, Disneyland expects it to be a long promotion.
This story has been updated with new details below.Read More »Disneyland 60th Anniversary Diamond Celebration Details