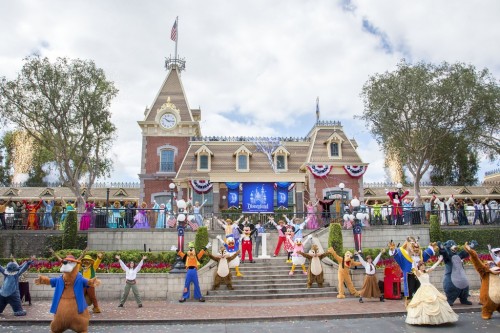 Today Disneyland marked the 59th anniversary of its opening with a ceremony attended by 59 of Walt's most famous characters. At the ceremony they announced yearlong Diamond Celebration that salutes 60 years of magic at Walt's park.
"It's an incredible time at the Disneyland Resort as we prepare for next year's Diamond Celebration," said Michael Colglazier, president, Disneyland Resort. "We're excited to honor our rich history, to celebrate the incredible magic that fills our resort today, and to create unforgettable memories with our guests for many years to come."
The Diamond Celebration logo was unveiled as part of the annual July 17 anniversary celebration at Disneyland Park. Guests joined 59 Disney characters on Main Street, U.S.A., to hear a recording of Walt Disney's opening day "welcome" speech and sing "Happy Birthday" in a festive marking of the 59th anniversary.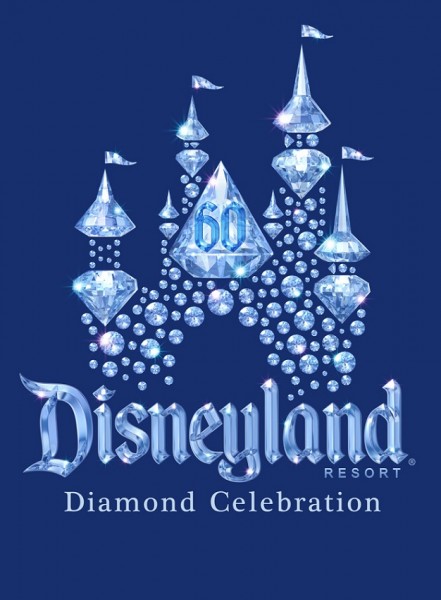 To help celebrate, Disney has invited the generations of families and friends who have visited the resort to share their favorite memories through photos taken at the Disneyland Resort. Readers of the Disney Parks Blog will vote for the top photos and one lucky guest will have a chance to win a trip to the Disneyland Resort for the start of the 60th anniversary celebration in Spring 2015.* Starting today, guests are invited to submit photos that represent their memories from the Disneyland Decades – 1950s, 60s, 70s, 80s, 90s and 2000 to the present. Using hashtag #Disneyland60Contest, guests may share their photos via Twitter or Instagram by August 27, 2014.
It's great to see them using social media to promote the park this way. I wonder what else they have planned for the 60th? No big attractions, otherwise they'd already be working on them. My guess, and the current leading rumor, is a new night time parade.