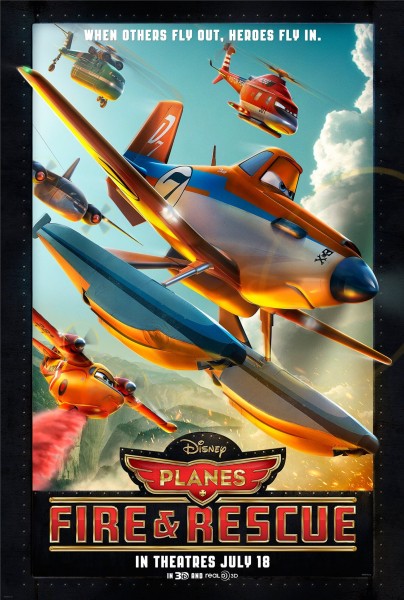 I saw "Planes: Fire & Rescue" last month at the Disney Parks Blog event and gave it a mini-review at that time. It's a small step in the right direction from DisneyToon Studios, a division that has been doing alright with it's series of Tinkerbell movies. Now, it looks like there are firm plans for a long line of Planes themed movies.
One of the funniest moments in the movie for adults is the segment where they watch and episode of "CHoPs" such a clear spoof of CHiPs that it even includes the voice of Eric Estrada as Nick Loopin' Lopez.
Disney's Planes: Fire & Rescue comes to theatres in 3D on July 18!