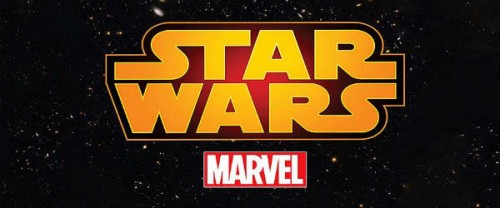 In a move that isn't quite unexpected, LucasFilm will be moving its Star Wars comic and graphic novel publishing from Dark Horse to Marvel, starting in 2015. Marvel originally published Star Wars comics for nine years, starting in March 1977 with Star Wars #1, which went on to sell more than 1 million copies.
Dark Horse took over the license in 1991, publishing fan favorite titles like Dark Empire and Star Wars: Legacy. They also released The Star Wars #1 last year, which was an adaptation of George Lucas' original rough-draft screenplay for the film.
LucasFilm, Marvel and Dark Horse announced the transfer in their own press releases.
From LucasFilm:
"Dark Horse Comics published exceptional Star Wars comics for over 20 years, and we will always be grateful for their enormous contributions to the mythos, and the terrific partnership that we had," said Carol Roeder, director of Lucasfilm franchise publishing, Disney Publishing Worldwide. "In 2015, the cosmic adventures of Luke, Han, Leia, and Chewbacca will make the lightspeed jump back to Marvel, to begin a new age of adventures within the Star Wars universe."
From Marvel:
"We here at Marvel could not be more excited to continue the publication of Star Wars comic books and graphic novels," said Marvel Worldwide Publisher and President, Dan Buckley. "The perennial brand of Star Wars is one of the most iconic in entertainment history and we are honored to have the opportunity to bring our creative talent pool to continue, and expand Star Wars into galaxies far, far away."
Dark Horse, however, had a more melancholy look at the change: