Last month, Disneyland and Disney California Adventure stayed open for 24 straight hours beginning at 6 a.m. on a Friday. Many thousands of Southlanders flocked to "Monstrous Summer All-Nighter", and some eager fans camped out outside the gates starting on Thursday night.
That event brought to mind the first time Disneyland stayed open all night – its first Grad Nite in 1964. One of the park's marketing geniuses thought it up and it was some chore selling it to Operations, Security, Legal and every other department. Imagine having thousands and thousands of teen-agers in the Park overnight? Unheard of!
The other concurrent event that would add to the first Grad Nite's excitement was the introduction of the Ford Mustang to the general public, the most successful launch of a new car since the Model A. Lee Iacocco, later to become president of the Ford Motor Company, had been one of the forces behind the original Mustang whose development costs were astronomical. It was said at the time that there was no way the car would flop, because Ford would spend whatever it took in marketing costs to make it a success. And Disneyland was the happy recipient of Ford's marketing windfall. A brand-new, silver Mustang would be given away at the first Grad Nite.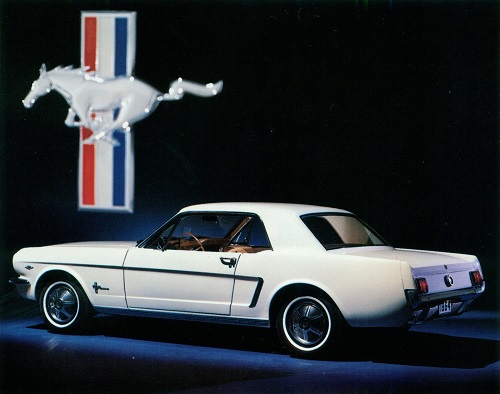 There was a lot of hustle in the Park's Marketing Department to promote the giveaway to the high schools. Pre-publicity, posters in schools, and paid advertising created quite a hoopla. A few weeks before the event, the car was to be on daily display, parked in a showy spot in front of the castle. There was a local Ford plant in nearby Pico Rivera, where this fabulous new car was starting to come off the assembly line. I was assigned to pick up the display car and drive it back to the park. There were snickers in the department as I was known to be a somewhat reckless driver, roaring into the employee parking lot each morning – always just a few minutes late. This time, however, I took my responsibility quite seriously, even though I could hardly wait to get behind the wheel of that bad boy.