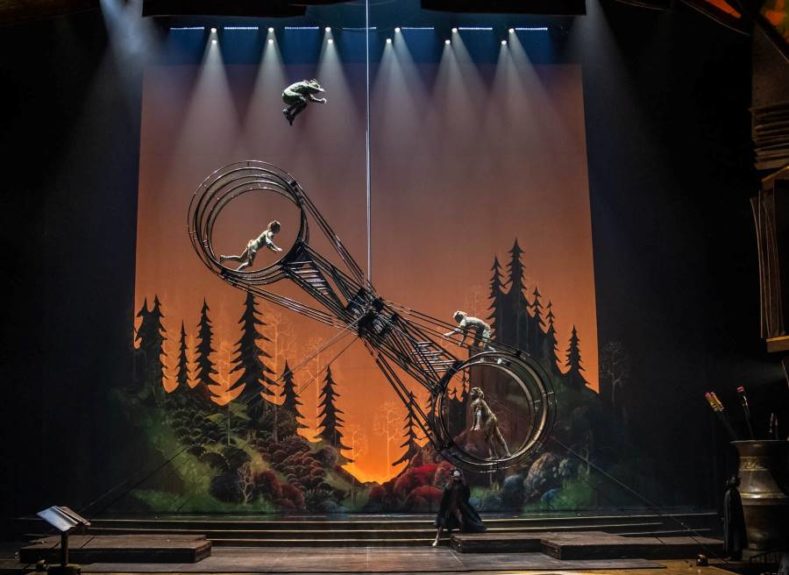 What do you get when you combine the talents of three of the world's most creative organizations: Cirque du Soleil, Walt Disney Animation Studios, and Walt Disney Imagineering? The answer is "Drawn to Life," a uniquely Disney Cirque experience that's fun for the whole family.
You may recall that "Drawn to Life" actually opened for previews two weeks before everything shut down in March of 2020. It was revived in November 2021, and is now entertaining guests at Disney Springs five nights a week.
I was recently invited to enjoy two performances, once in seats in the upper level and once significantly closer to the stage. This gave me a full view of the show and a chance to see much of the details up close.
If you've ever seen a Cirque du Soleil show, "Drawn to Life" is the 50th production from the Montreal, Canada founded company so there have been many chances, then you're familiar with what to expect. It's a fun coincidence that it's also the 50th anniversary of Walt Disney World.
"Drawn to Life" isn't as high concept as some of Cirque du Soleil's shows. It also targets families more squarely than the typical show, because of that, some of the thrills feel a little more contained, the humor a little less risque, and the clowns less confronting.
Like other Cirque du Soleil shows, you are totally immersed in the story, there are moments when things are going on all over the theater. It can be hard to know what to look at, which is actually what Drawn to Life's creators want as they use action in one place to distract you from a scene change or prop movement somewhere else.
About "Drawn to Life" by Cirque du Soleil
The creative team spent time researching at Disney theme parks, Walt Disney Animation Studios, the Walt Disney Archives and the Walt Disney Family Museum. Their research is evident in how some iconic, but also rare, animation is surfaced in the show.
In fact, the entire stage represents an animator's desk. Drawings are spread about the desk or descend from above the stage at various times giving the story another canvas to play out on.
What I like about the use of animation is that it all drives the story. Nothing is there gratuitously.
There is a pre-show act, so be in your seat at least 15 minutes early

Using juggling to teach how to animate motion of a ball

Squash and Stretch via rubber bands. A crowd pleaser

An impressive act

Katie's mom and dad have their own act. It may take a few moments to figure this one out, but it's very cool.

Russian Sleds are used more impressively in other Cirque shows. Nothing bad to say about these performers, but my expectations are high

Get your photo at this background to the right of the lobby
My chief complaint comes down to staging. A few of the acts are located toward the back of the stage, for what looks like safety reasons. Even with the intimate nature of nearly all the seats in the theater, I still had issues following what was going on and judging when an act was entering into territory of increased difficulty requiring a reward of applause.
What is Cirque du Soleil's "Drawn to Life" about?
The show is essentially a love letter to the art of animation, specifically Disney animation. At the core, it's about a gift one animator leaves to his daughter Katie and her discovery of her part of the legacy.
Of course, this being a Cirque du Soleil show, the story is told through the artform created by Cirque which combines acrobatic performances, choreography, eclectic costumes, comedy and a host of characters along with an original score inspired by your favorite Disney songs.
Each act helps Katie along her journey to animation. For instance, the juggler teaches the animation principle of squash and stretch, the tumblers teach about drawing motion and action.
What you need to know about Drawn to Life
As usual for Cirque du Soleil shows, the cast and acrobatic performers are recruited from a global pool. 15 different nations are represented on stage at Disney Springs including Japan, Canada, Colombia, Peru, and Togo.
Everyone is dealing with COVID-19 related absences and so is Cirque du Soleil. I've refrained from judging the performance based on the impact of the pandemic.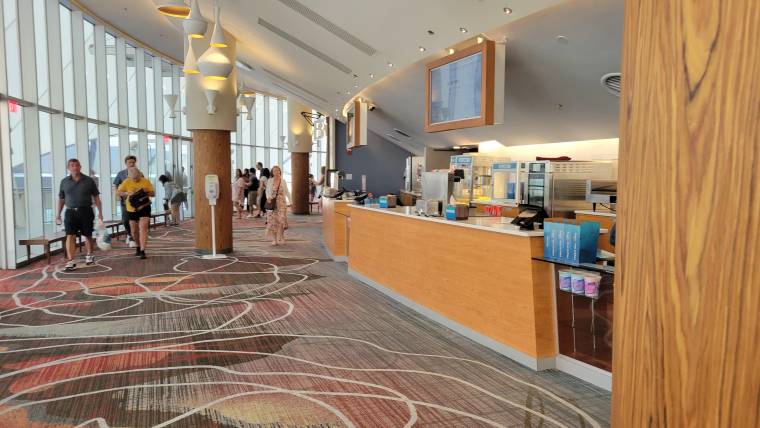 I urge you to keep an open mind if a performer, or even an entire act, is missing from the show on any given day. I know the troupe is doing the best it can to stay healthy and provide the best show they can for the audience.
I recommend arriving early enough, doors open 45 minutes before show time, to explore the lobby's tribute to the 12 principles of animation, get some snacks, visit the restroom, and be in your seats at least 15 minutes before the show starts. The story actually begins before the show starts.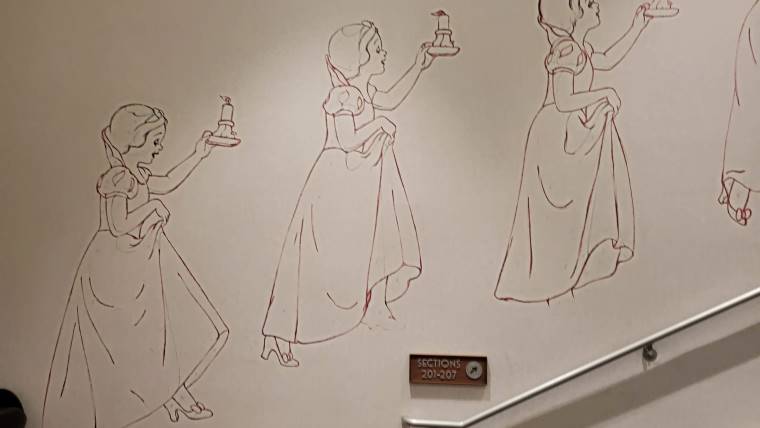 Drawn to Life plays five nights a week inside that giant white tent theater at Disney Springs. Be sure to check their performance calendar as the show does sometimes take a break here and there (as they have during part of this month).
At 90 minutes long with no breaks, it might test the attention span of the littlest audience members.
It's hard to sum up Drawn to Life in a few words. Suffice it to say it is a very Disney version of Cirque du Soleil. That means it's safe for families and a terrific story. What it's not is Cirque du Soleil's best show from the perspective of delivering exciting and thrilling acts with show stopping moments.
I'm still very glad I got to see Drawn to Life and I'm hoping to return again, maybe when my family are in town. The Disney Springs location means it's easy to dine before or after a show, making it the perfect night out for dates too.
For more information on show tickets, dates and pricing, visit cirquedusoleil.com/drawntolife
Let us know in the comments if you plan to see Drawn to Life on your next Walt Disney World vacation?