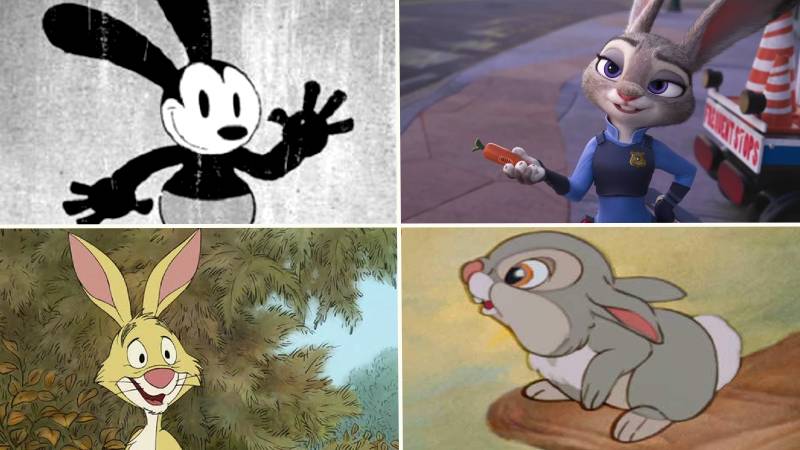 When one thinks of Easter, bunnies tend to come to mind…the Easter bunny, chocolate bunnies, etc…and so I thought it would be fun this Easter to take a look at Disney's bunnies.
Many of Disney's most beloved films have included a bunny, and for good reason. They're fluffy and cute, usually a bit sassy, and often serve as the fun sidekick.
Some are hand-drawn and some are computer animated. One bunny is even a puppet. And all of these choices have played an important role in the history of Disney.
So here are my picks for the Ten Best Disney Bunnies:
---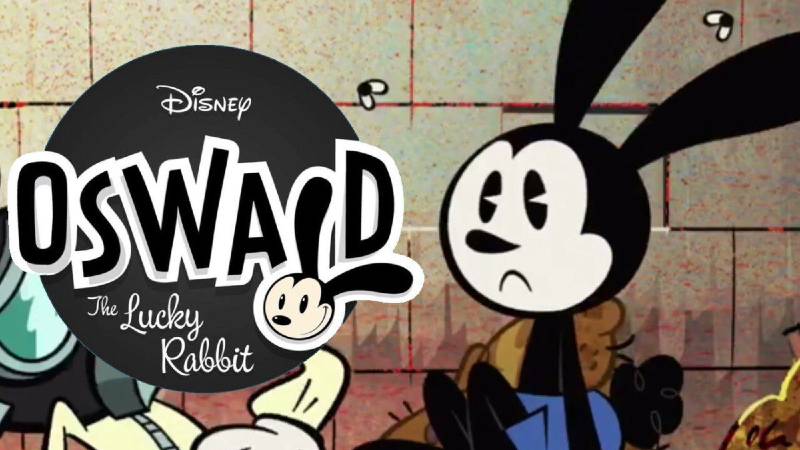 OSWALD THE LUCKY RABBIT
It's often said the Disney legend started with a mouse, but technically, a bunny came first. Oswald first appeared in the 1927 short film, "Trolley Troubles," but after a financial falling out with a producer at Universal, Disney created Mickey Mouse to replace Oswald.
The Walt Disney Company regained rights to Oswald in 2006, and the rabbit has made cameos in recent films like "Big Hero 6" and "Zootopia."
---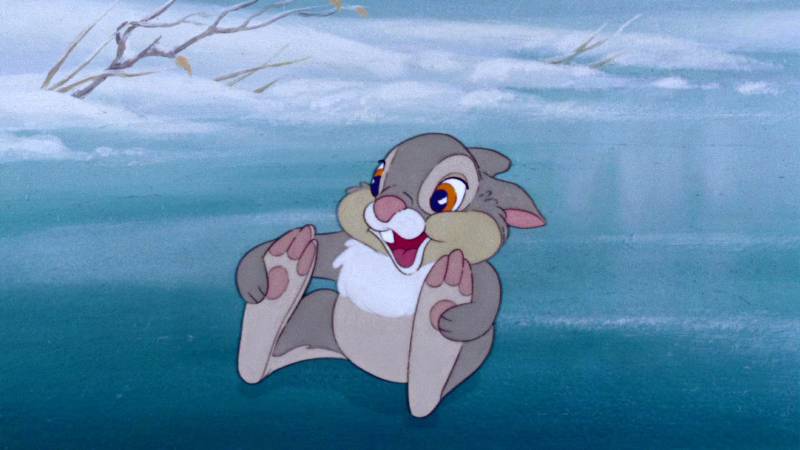 THUMPER
The bunny known as Thumper first appeared in tbe 1942 film "Bambi." Originally meant to be a minor role, he was made one of the primary characters after Walt felt the movie was too somber for kids.
It was a smart move, as the character has become a Disney fan favorite.
Thumper, named for his habit of thumping his leg, has made several TV and film appearances since "Bambi." The most recent was 2018's "Ralph Breaks the Internet," where a Bambi poster featuring Thumper, Flower, and Bambi can be seen in a young Disney fan's bedroom.
---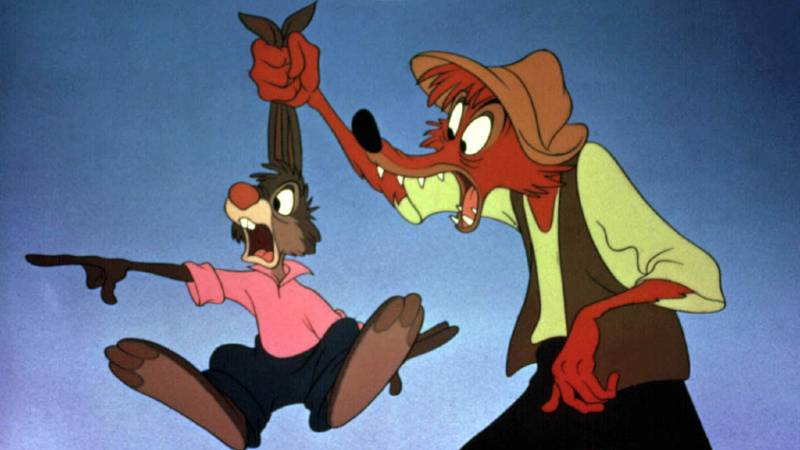 BR'ER RABBIT
Br'er Rabbit first appeared in 1946's live action/animation hybrid "Song of the South," but gained his current popularity when he was chosen as the theme for the Disney Parks "Splash Mountain" attraction in 1989.
Modern controversies with the film have caused the character to be slowly erased from the parks, including a proposed revamp of "Splash Mountain" to a "The Princess and the Frog" theme, but there's no denying this country rabbit has played an important role in Disney's history.
---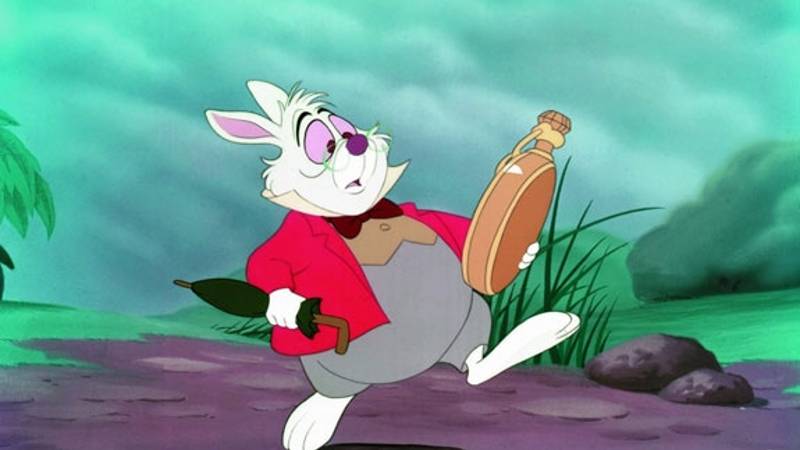 THE WHITE RABBIT
The White Rabbit appeared in Disney's 1951 animated version of "Alice In Wonderland," by writer Lewis Carroll. This harried hare, originally voiced by Bill Thompson, works for the Queen of Hearts, but also serves as Alice's guide of sorts.
"I'm late! I'm late for a very important date! No time to say 'Hello', goodbye! I'm late, I'm late, I'm late!" is his most popular line.
Over the years, The White Rabbit has appeared in many Disney films and TV shows, as well as several live-action Disney films and a leading role in "Once Upon a Time in Wonderland," the short-lived spin-off of ABC's "Once Upon a Time."
---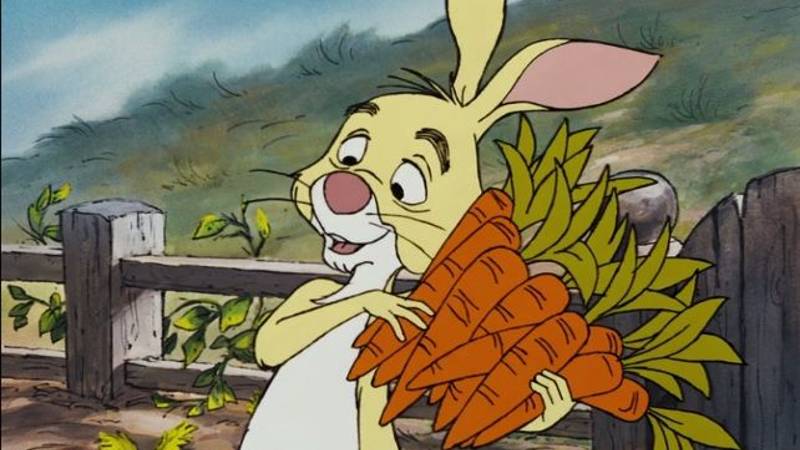 RABBIT
Winnie the Pooh's Rabbit lives in Hundred Acre Woods and befriends Pooh, Piglet, Tigger, Eeyore, and the others, in stories written by A.A. Milne.
He is drawn as a real animal, rather than a stuffed toy, which is why he lacks stitches and has more realistic movement. In the live action movie "Christopher Robin," he even remains a living creature instead of a toy.
Rabbit first appeared in Disney's 1966 animated short, "Winnie the Pooh and the Honey Tree," and has appeared in every Disney "Winnie the Pooh" film and TV show, plus he occasionally pops up in other Disney productions.
---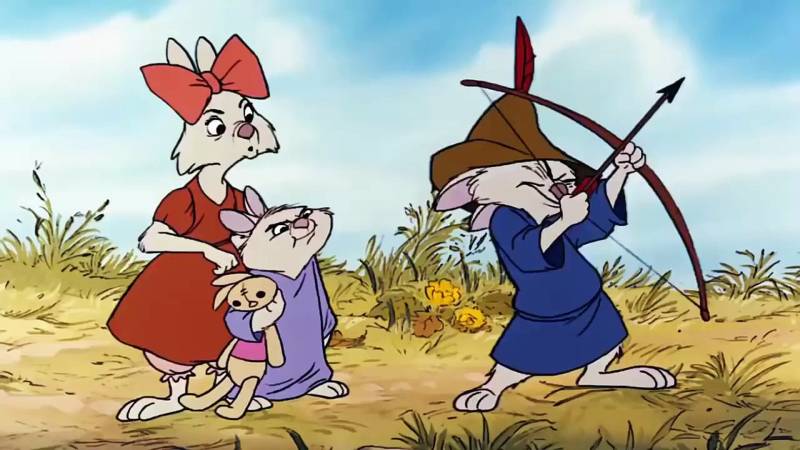 SKIPPY
This energetic 7-year old rabbit is a supporting character in the 1973 film, "Robin Hood."
He idolizes Robin, who presents him with a small bow and arrow, along with his own hat, as a present after the Sheriff of Nottingham confiscates Skippy's original present of a coin.
At the end of the film, Skippy is seen riding off with Robin, Marian, and Little John.
---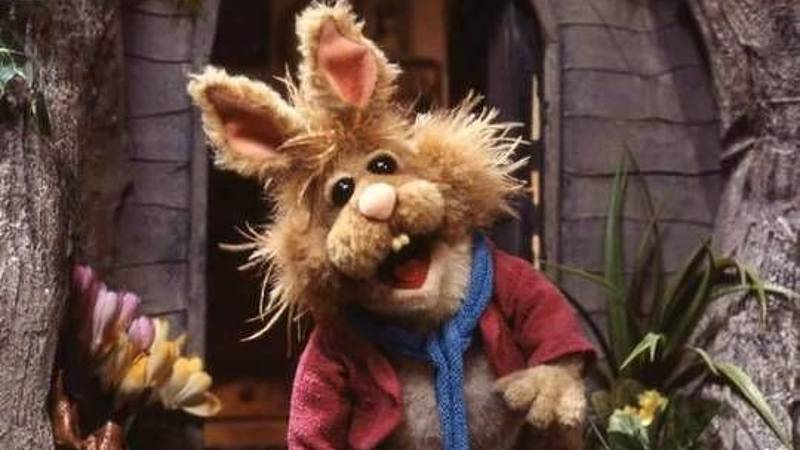 BEAN BUNNY
Bean became part of the Muppet family in 1986, in the HBO special, "The Tale of the Bunny Picnic." In 1990, he became a featured performer in Walt Disney World's "Muppet*Vision 3D" attraction, where Sweetums is still looking for him.
On screen, he's appeared in Muppet movies, such as "The Muppet Christmas Carol," and "Muppet Treasure Island," along with an animated version of him that appeared on the TV series "Muppet Babies."
He is the only puppet bunny to make this list.
---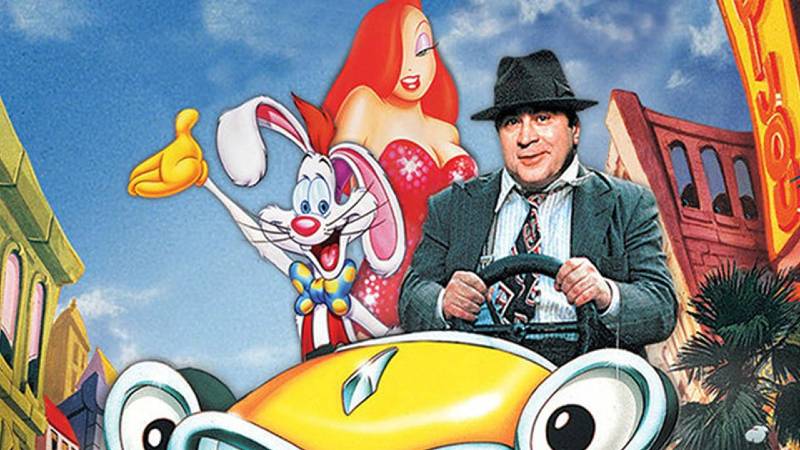 ROGER RABBIT
A collaboration with Steven Spielberg's Amblin Entertainment, 1988's "Who Framed Roger Rabbit" was a delightful blend of animation and live action that gave us the title character of Roger Rabbit.
Roger resides in 1940's Toontown with his wife Jessica, and he is voiced by Charles Fleischer, though originally Paul Reubens (aka "Pee-Wee Herman") was brought in to test for the role. In the film, Roger also briefly mentions at one point that he has an uncle named Thumper, though it's not known if it's the same Thumper from "Bambi."
The film grossed $329.8 million worldwide, becoming one of the highest-grossing films of the year, and helped revitalize interest in Disney animated movies.
---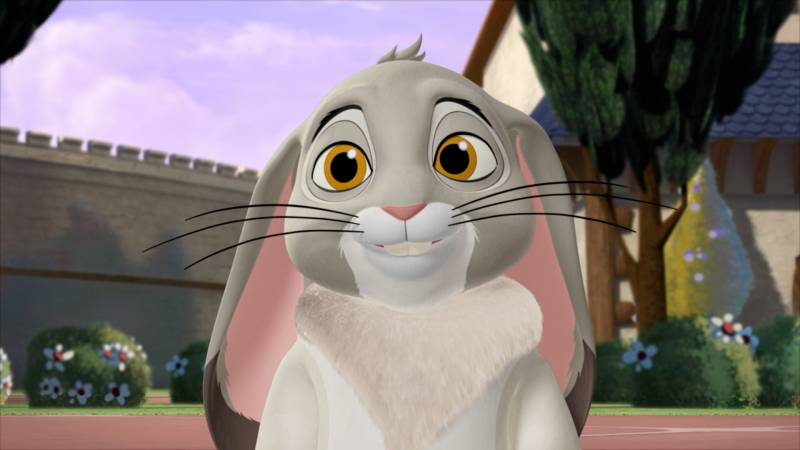 CLOVER
Clover debuted in 2012, in the Disney Junior television series "Sofia the First," as the sassy friend and pet rabbit to Sofia.
He is able to communicate with Sofia through the Amulet of Avalor, and assists her with tasks and provides advice. In exchange, she gives him food and a safe place to sleep, which is good, because napping and eating are his favorite things. I think we can all relate.
---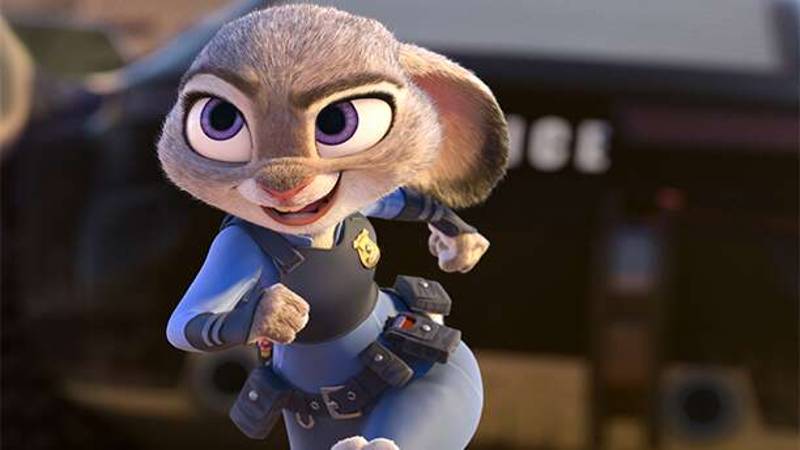 JUDY HOPPS
You can't have a Disney bunnies list and not include Miss Judy Hopps. This bunny broke major barriers in 2016's "Zootopia," including becoming the first rabbit officer of the Zootopia Police Department.
Voiced by Ginnifer Goodwin (who was also starring as "Snow White" on ABC's "Once Upon a Time" at the time), Judy is a fiercely optimistic and resourceful character who loves to break stereotypes of what a bunny can be.
While a Disney+ series based on "Zootopia" is in the works, it's not known if Judy will appear. She did, however, cameo in 2018's "Ralph Breaks the Internet," where quick eyes can spot her talking to Marvel's Rocket Raccoon during Vanellope's visit to "Oh My Disney."
---
This is by no means the definitive list of all Disney bunnies, but they are definitely some of the best and most important to the Disney legacy.
Which of these bunnies is your favorite? Do you have a fave bunny I missed? Let me know in the comments!