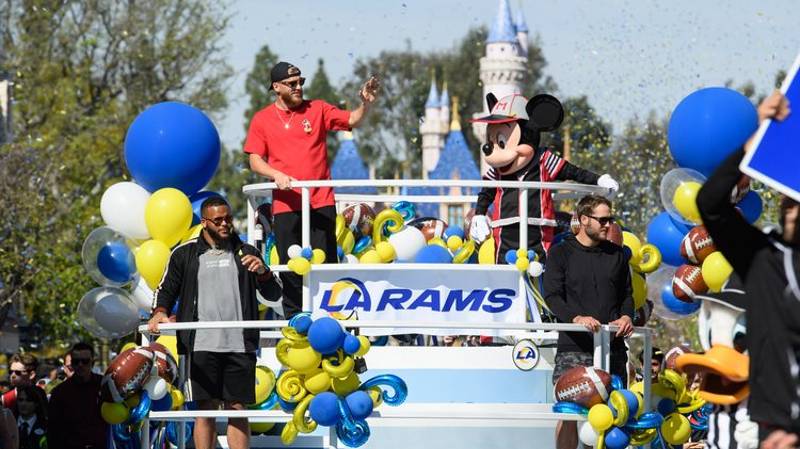 Moments after winning Super Bowl LVI Sunday night, members of the Los Angeles Rams yelled "I'm going to Disneyland!," and yesterday they did just that.
This is the first time three Super Bowl players have appeared in the commercial, and joining them in the ad are several Make-A-Wish® kids who made a wish to attend the game and cheer on the Rams.
---
Celebrating their big win, MVP Cooper Kupp, Aaron Donald, and Matthew Stafford visited their hometown park, Disneyland, for a parade down Main Street U.S.A. with Mickey Mouse, as well as some fun with their families.
Kupp headed to Avengers Campus at Disney California Adventure where he hung out with Iron Man, Spider-Man, a member of the Dora Milaje, and Black Panther for a bit.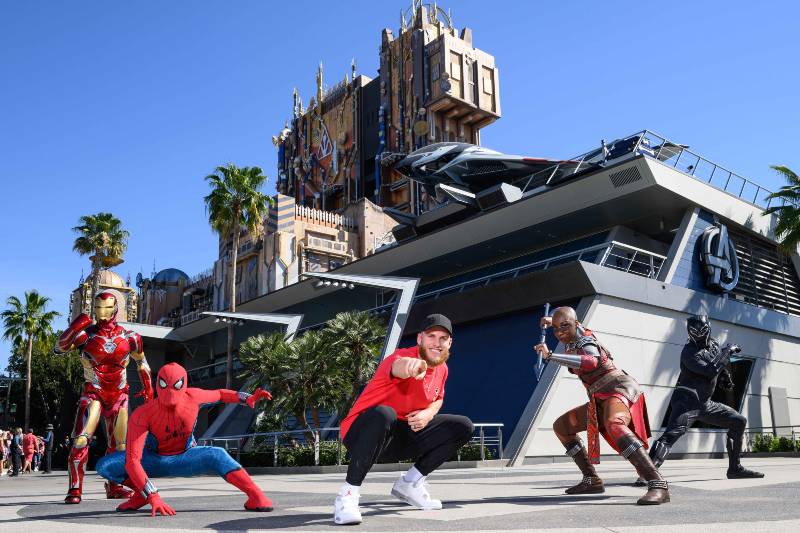 Then after hanging with Spider-Man a bit longer on WEB SLINGERS: A Spider-Man Adventure, he headed over to Disneyland park to join his teammates in being honored for their 23-20 win over the Cincinnati Bengals.
---
If you missed the parade, Disney Parks caught it on video, along with some interviews:
---
Congratulations to the Los Angeles Rams, champions of Super Bowl LVI!