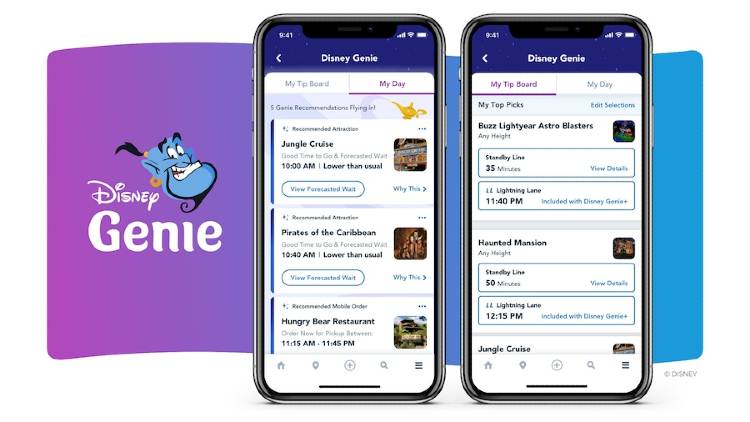 Disney Genie service, which as been available at Walt Disney World since Oct 19, will now be available in the Disneyland app as of December 8, 2021.
Disney Genie+ will also be available, offering access to Lightning Lane Entrances for most attractions for $20 per person, per day.
While it costs $5 more than Walt Disney World's version, the Disneyland Genie+ purchase includes unlimited Photopass downloads for that day.
Currently three attractions will be available for Individual Lightning Lane Entrance Selection, ranging in cost from $7 to $20 per guest per attraction with a max of 2 purchases per day.
These are Star Wars: Rise of the Resistance in Disneyland Park, and Radiator Springs Racers and Web Slingers: A Spider-Man Adventure in Disney California Adventure Park.
Another major difference is at Disneyland, guests cannot begin booking either Genie+ or Individual Lightning Lane Entrance Selections until they have entered a theme park for the day.
At Walt Disney World, Disney Genie+ bookings open up at 7am daily. Individual Lightning Lane Selection also opens at 7am for on-property hotel guests, and at official park opening time to all others.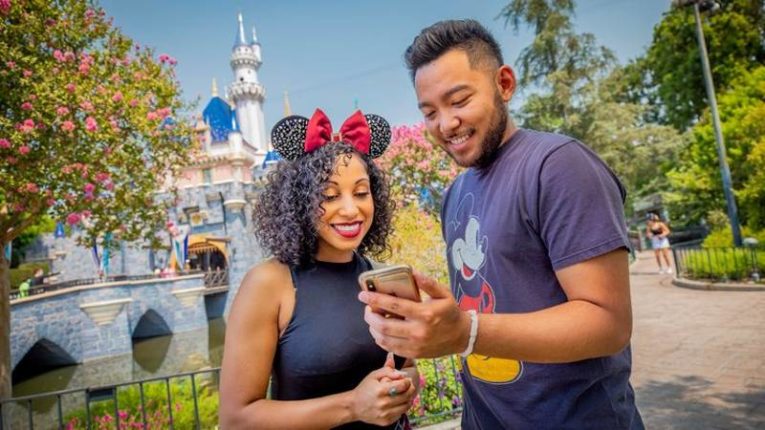 It'll be interesting to see how Disneyland park guests utilize the Genie+ and Individual Lightning Lane Selection differences, especially since the two park gates are just a short walk from each other, and park hopping starts at 1pm.
Will you be using Disney Genie or Genie+ on your next Disneyland trip? Let us know in comments.